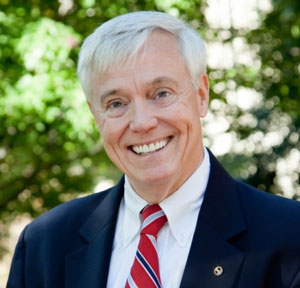 Virginia House of Delegates Speaker William J. Howell (R-Stafford) issued the following statement Monday on the Supreme Court decision in the Virginia gay marriage case.
"I am disappointed that the United States Supreme Court declined to hear these cases. The debate over Virginia's constitutional amendment defining marriage needs a clear and decisive resolution from the Supreme Court. The Court's decision today leaves Virginians without an affirmative answer on this issue, unnecessarily prolonging the political debate and creating long-term uncertainty regarding the status of same-sex marriages in Virginia depending on the outcome of litigation in other parts of the country.
"Unfortunately, Virginians have not been represented throughout this legal process. Attorney General Mark Herring refused to defend a duly-adopted provision of Virginia's Constitution, unilaterally placing his personal, political views ahead of the people and their elected representatives. I am a strong supporter of traditional marriage. There are many Virginians who agree with me and some who do not. Regardless of how one feels about marriage, we should all agree that Virginians deserve to have their voices heard and votes vigorously defended in Court. That did not happen in this case.
"As I have said before, the ramifications of the Attorney General's refusal to defend the law extend much further than any one court case. His actions represent a dangerous threat to the rule of law, show disregard for the oath of office and demonstrate contempt for the legislative and democratic processes by which Virginians adopt their laws."