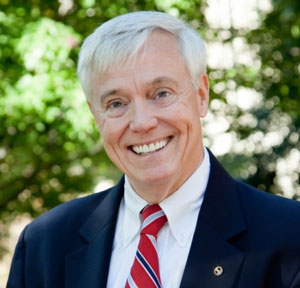 Virginia House of Delegates Speaker William J. Howell issued the following statement Friday on Ed Gillespie.
Congratulations to Ed Gillespie and his entire campaign team on a well-run, hard-fought campaign. Ed took on a tremendous challenge and came closer to victory than many thought possible.
Despite being written off by many and overwhelmingly outspent, Ed's campaign was successful because he offered a compelling and positive vision for the future. He articulated clearly the failures of Washington and offered real solutions to turn things around. Ed proved that Republicans are most successful when we run on ideas and solutions.
Ed's positive demeanor and leadership strengthened our cause and unified our party. He built a strong coalition that brought together Republicans of all stripes. He made inroads with the important and growing minority communities that deserve to be involved in the political process. Because of his efforts, Republicans across Virginia are well positioned for the future.
I am grateful for Ed Gillespie's friendship. I know he will continue to be a leader in Virginia for years to come.