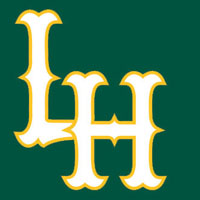 Kevin Ahrens' two-run double and Levi Hyams' RBI triple highlighted a five-run fifth inning that helped the Lynchburg Hillcats break a 1-1 tie and cruise to a 9-3 victory against the Winston-Salem Dash at BB&T Ballpark Tuesday night.
Ahrens and Hyams each finished with three hits apiece, while David Nick led the way offensively with a 4-for-6 performance on a night that saw the Hilcats (61-59) record 18 hits. The 18 hits marked the second most by Lynchburg all year and fell two shy of the team's season high of 20 against Salem on June 8.
After posting seven hits in the first four innings but only scoring one run during that time, the Hillcats finally started to cash in throughout the fifth inning. David Nick, Jose Martinez and Justin Bloxom all hit opposite field singles to open the stanza. Bloxom's base hit scored Nick for his 17th RBI. Will Skinner walked, and Ahrens doubled to left center field to drive home two runners and knock the starter James Dykstra from the game. Emerson Landoni brought in Skinner on a sacrifice fly, and Hyams' triple plated Ahrens to cap off the five-run rally and give Lynchburg a 6-1 lead.
Blair Walters (4-0) remained undefeated after only giving up two runs in six innings while striking out three for his fourth quality start in as many tries. Dykstra (2-2) took the loss while surrendering a career-high 11 hits in four-plus frames. He allowed the first five men to reach in the fifth inning without recording an out. Navery Moore held Winston-Salem (54-66) to one run in two innings of relief, and Cody Fassold struck out two as part of a scoreless ninth for Lynchburg.
The Hillcats gained their initial lead in the first inning thanks to a leadoff double by Eric Garcia and an eventual sacrifice fly by Martinez. However, the Dash knotted the score in the bottom of the third when Jake Peter singled and came home three batters later on an RBI groundout by Cleuluis Rondon.
Lynchburg had at least one hit in every frame except the ninth, and eight different players contributed to the total of 18. Skinner did not have a hit but did score after a walk in the fifth, so every starter reached base in the contest. The Hillcats extended Winston-Salem's losing streak to seven games, the last four of which have been against Lynchburg.
With a 6-2 lead in hand, the Hillcats added three more in the seventh. Ahrens singled and advanced to second on a wild pitch. However, he was thrown out at the plate by C.J. Beatty on a single to right field by Tyler Tewell. Tewell eventually scored on a line drive single by Garcia. Nick doubled to drive in both Hyams and Garcia and make it a 9-2 margin. Winston-Salem answered with one in the bottom of the frame, but that was all for the Dash.
Ahrens added a double in the eighth inning to give him two for the evening and a team-leading 34 for the year. He also paces the squad with 54 RBIs. Hyams finished 3-for-4 with his fifth triple of the season.
Lynchburg and Winston-Salem meet again Wednesday night at 7pm. Wes Parsons (4-5, 4.52) squares off against the third-overall pick of this year's draft, lefty Carlos Rodon (0-0, 3.00). Erik Wilson and Kyle West take the air at 6:40pm with the Hillcats On-Deck Show presented by Amtrak Virginia on 97.9 The Planet.