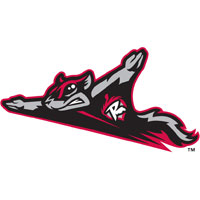 The Richmond Flying Squirrels, Double-A affiliate of the San Francisco Giants, are pleased to announce that Hall of Fame pitcher and 314-game winner Gaylord Perry will headline the fifth annual Charity Hot Stove Banquet on Wednesday, January 21 at VCU's Stuart C. Siegel Center.
Perry will be the first Hall of Fame player to attend the annual banquet and he will be joined by the 2015 Flying Squirrels Field Staff and former players (see attendee list below). Individual tickets are available online or through the Flying Squirrels box office. Tables and sponsorship for the event are also available and all proceeds from the event will benefit Flying Squirrels Charities, a non-profit 501(C)(3) dedicated to improving the lives of children in Richmond. All celebrity guests are scheduled to attend the pre-dinner autograph session from 5:30-6:30PM.  A full itinerary of the evening's events is listed below.
"It's an honor to have a Hall of Famer join us for this special event," said Flying Squirrels' Vice President/COO Todd "Parney" Parnell.  "This banquet has become such a wonderful gathering of the entire baseball community, and we are very proud that our many relationships allow us to bring together folks from so many different eras and areas. Our goal is to raise as much money to benefit kids in the City of Richmond so they can have an impactful baseball experience."
New Squirrels Manager Jose Alguacil will be introduced for the first time at the event along with Pitching Coach Steve Kline and returning Hitting Coach Kenny Joyce. Former players in attendance will be Giants World Series Champion and 2014 Squirrels closer Hunter Strickland along with former Squirrels All-Stars Mark Minicozzi and Jack Snodgrass. The Squirrels will also point toward Richmond's legendary baseball past during the event by presenting the Paul Keyes Richmond Baseball Impact (RBI) Award to longtime Richmond Braves' Trainer Sam Ayoub. Previous award winners include Tracy Woodson, Gene Alley, Johnny Grubb and Eddie Kasko.
For more information on tickets, tables and sponsorship opportunities for the 2015 Hot Stove Banquet benefitting Flying Squirrels Charities, a 501(C)(3) visit www.squirrelsbaseball.com or stop by the Squirrels' Ticket Office at The Diamond.