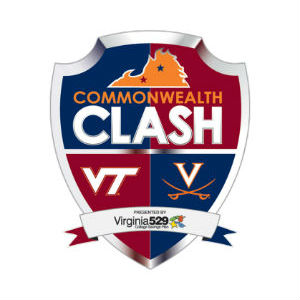 There actually is a basketball game at the end of the day, pitting #2 Virginia (23-1, 12-0 ACC) and Virginia Tech (17-7, 6-5 ACC).
But the game will come at the end of a long, tense day, beginning with ESPN College GameDay in the morning, and an afternoon of wailing and gnashing of teeth for UVA fans who see a chance for their favorite team to ascend to the top spot in the national polls for the first time in more than 35 years.
Which is all well and good, all of it – GameDay, #1. But to that game.
Throw the game tape from the first matchup between the two into the dumpster. Certainly the Hokies would want to, considering how things went that night for them in the 78-52 loss in Blacksburg on Jan. 3.
Third in the nation in shooting percentage, at 51.7 percent, Tech shot 42.9 percent in the loss, and committed a ghastly 16 turnovers, which UVA translated into a 23-4 advantage in points off turnovers.
The 'Hoos, meanwhile, shot 50 percent from the field, and were 12-of-25 from three-point range.
UVA led by 10 eight minutes in, had a 12-point lead at halftime, and led by as many as 33 late.
Virginia Tech is coming off a torrid shooting effort in its 85-75 win over N.C. State on Wednesday, connecting on 63.5 percent of its shots, including an otherworldly 27-of-33 on shots in the paint.
Keys to the Game: Virginia
Turn 'em over: Tech can be sloppy. The Hokies rank third in ACC conference games in turnovers, and turnovers were a big issue in the loss in Blacksburg. The offense can stagnate with the emphasis on dribble-drives and isos, which then puts more self-inflicted pressure on the guards to try to create. UVA's guards need to maintain their discipline.
Keep the ball moving: Virginia Tech is below-average defensively, ranking dead last in the ACC in conference games in defensive efficiency, and has been particularly susceptible from long-range, giving up an ACC-worst 40.6 percent of opponents' three-points shots to go in. You almost have to expect coach Buzz Williams to try some zone just to do something different.
Silence the noise: GameDay, #1, the in-state conference rival. Lots of distractions there for the taking. The Virginia kids have been good at silencing the noise all season long.
Story by Chris Graham