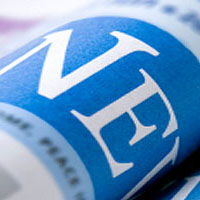 Former Virginia First Lady Maureen McDonnell was sentenced Friday to a year and a day in federal prison on convictions in a corruption case also involving her husband, one-time Republican Party rising political star Bob McDonnell.
Bob McDonnell had already been sentenced last month for his role in the matter to two years in federal prison. The former governor is free on bond pending a hearing related to an appeal that is scheduled for May.
The McDonnells were charged after an investigation into activities involving former benefactor Jonnie Williams, the CEO of a pharmaceuticals company who sought access to state government and public colleges and universities to push his company's products and research into their viability.
Williams provided the McDonnells with low-interest loans and also lavished them with gifts and trips that included a Manhattan shopping spree and a $6,500 Rolex watch that he gave to the first lady to then give as a Christmas gift to the governor.
Prosecutors alleged at trial that the businessman was attempting to gain favor to trade for access to state officials, though the meetings that his company was able to get out of the arrangement ultimately led to nothing.
The McDonnells turned down a plea deal from prosecutors that would have had Bob McDonnell admitting guilt on one charge and would have let Maureen McDonnell completely off the hook. Bob McDonnell was eventually convicted in September on 11 counts in the case, and Maureen McDonnell was convicted on eight charges.
Prosecutors had sought 18 months behind bars for the former first lady, and her attorneys had argued on behalf of a sentence with probation and 4,000 hours of community service.
Maureen McDonnell will remain free pending appeal.