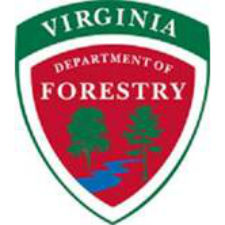 To celebrate its centennial, the Virginia Department of Forestry has a number of events and activities scheduled throughout the year and across the Commonwealth.
You can help recognize this milestone by attending one or more of the following activities:
Acting State Forester Rob Farrell and Smokey Bear at the Shenandoah Apple Blossom Festival Parades 

May 2nd and 3rd

.
An exhibit of VDOF vehicles at the Virginia Transportation Museum in Roanoke 

May 10 – June 30

.
An exhibit of 19 original Smokey Bear paintings by Rudy Wendelin at The Chrysler Museum of Art beginning August 9th – Smokey's 70th birthday – and running through February of 2015.
Smokey Bear and our new State Forester will also be the grand marshals at the Richmond Christmas Parade in early December.
You can also purchase one of the 5 Million Virginia Lottery scratch-off tickets called Money Money Money and see a VDOF anniversary message on the reverse side.