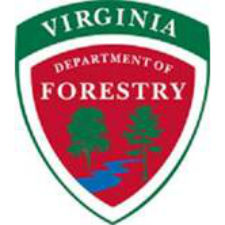 Bobwhite quail populations have plummeted in recent years due to loss of appropriate habitat, which includes fallow lands, field and forest edges, and brushy, weedy areas. Forest landowners who want to create good habitat for bobwhite quail, which prefer sunny and open areas, have a new source of funds to support their goals.
Funding is available to forest landowners in 15 Virginia counties to implement beneficial forestry practices that promote healthy and productive forests and also create good habitat for quail. The five eligible practices include: vegetation management; commercial thinning in small acreage stands; planting of shortleaf or longleaf pine; non-commercial thinning, and prescribed burning in forest stands. Landowners can receive up to $10,000 in cost-share funding.
This program is designed for private, non-industrial forest landowners in the counties of Augusta, Bland, Culpeper, Essex, Greene, Greensville, Halifax, King and Queen, King William, Madison, Orange, Rappahannock, Southampton, Sussex and Wythe.
Funding is provided by the Virginia Department of Game and Inland Fisheries (VDGIF) and the program is administered by the Virginia Department of Forestry (VDOF).
Program registration is underway now.   To sign up, or to learn more about this program, contact your local VDOF office or visit the Agency's website at dof.virginia.gov.
The Virginia Department of Forestry protects and develops healthy, sustainable forest resources for Virginians.  Headquartered in Charlottesville, the Agency has forestry staff members assigned to every county to provide citizen service and public safety protection across the Commonwealth, which it's been doing now for 100 years.  VDOF is an equal opportunity provider.
With nearly 16 million acres of forestland and more than 103,000 Virginians employed in forestry, forest products and related industries, Virginia forests provide an overall economic output of more than $17 Billion annually.
It is the mission of the Virginia Department of Game and Inland Fisheries to maintain optimum populations of all species to serve the needs of the Commonwealth; to provide opportunity for all to enjoy wildlife, inland fish, boating and related outdoor recreation and to work diligently to safeguard the rights of the people to hunt, fish and harvest game as provided for in the Constitution of Virginia; to promote safety for persons and property in connection with boating, hunting and fishing; to provide educational outreach programs and materials that foster an awareness of and appreciation for Virginia's fish and wildlife resources, their habitats, and hunting, fishing, and boating opportunities.
To learn more about hunting, fishing, boating and other outdoor opportunities in Virginia visit the Virginia Department of Game and Inland Fisheries website at: www.HuntFishVA.com