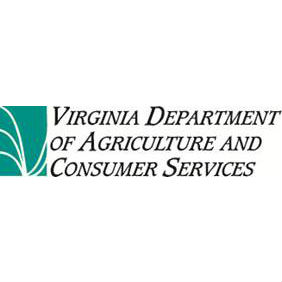 The Virginia Department of Agriculture and Consumer Services is offering its 2016 Pesticide Disposal Program at no cost to participants in designated localities.
This year the program will take place in the counties of Albemarle; Augusta; Bath; Clarke; Culpeper; Fauquier; Fluvanna; Frederick; Greene; Highland; Louisa; Madison; Nelson; Orange; Page; Rappahannock; Rockbridge; Rockingham; Shenandoah; and Warren and the cities of Buena Vista, Charlottesville, Harrisonburg, Lexington, Staunton, Waynesboro and Winchester.
The program collects unwanted, outdated or banned pesticides and disposes of them in a safe manner. In 2015, 62,261 pounds of agricultural and commercial pesticides were collected and destroyed.
The program was first suggested and lobbied for by the Virginia Farm Bureau Federation, the state's largest farmers' advocacy organization. Since its inception, the program has collected and destroyed more than 1.4 million pounds of outdated and unwanted pesticides, eliminating any environmental threat they might have posed.
VDACS also provides a plastic pesticide container recycling program. In 2015 the program collected and granulated 166,992 pounds of properly rinsed empty plastic pesticide containers collected at 31 sites. That represents a 30 percent increase from the 2014 collection.
"These programs help to properly dispose of leftover pesticides and protect the environment," said Wilmer Stoneman, VFBF associate director of governmental relations. "It's a win for everyone."
For more information, visit vdacs.virginia.gov/pesticides.shtml or contact Jeffrey Rogers, Office of Pesticide Services, 804-371-6561, or any local office of Virginia Cooperative Extension.