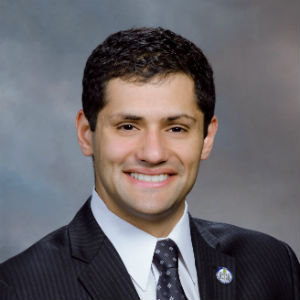 Del. Sam Rasoul (D-Roanoke City) has introduced legislation that would see decreased taxes for businesses utilizing renewable energy.
The bill, HB 1297, allows municipalities to lower the machinery and tools tax rate for businesses if they are used to produce or generate renewable energy.  This would include solar, wind, and other forms of power.
The proposal has been lauded by local groups, including the Sierra Club.  Dan Crawford, Chair of the Roanoke sierra club chapter, said, "HB1297 is just the kind of legislation needed not only to identify the solar industry as exceptionally important to our energy and environmental future, but also to free it from some of the tax burdens that inhibit its growth at a time when the need for solar energy grows daily. Solar is a growing, vital industry worthy of incentives, and I commend Mr. Rasoul for seeing a future that is both innovative and sustainable."
About his bill, Delegate Rasoul said, "A lower tax rate for these types of machinery and tools is a win-win for both businesses and Virginians.  Businesses will see savings in the form of tax cuts and greater incentives to convert to renewable energy sources, as many other states have already implemented.  Virginians will benefit from a better environment and more energy independence."
HB 1297 will be introduced in the General Assembly when the 2015 session convenes in January.