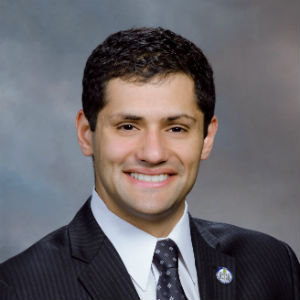 Delegate Sam Rasoul (D-Roanoke City) has received a perfect score on the Virginia Sierra Club's first General Assembly Legislative Scorecard.
Legislators were evaluated on votes they took during the 2014 session for bills that would affect energy policy and climate change strategy.  Delegate Rasoul was one of only six elected officials in the General Assembly to receive a 100% ranking.
"I'm honored to have been given an A+ on the Virginia Sierra Club's first Legislative Scorecard," said Rasoul.  "I support a balanced approach that recognizes that environmental protection and economic development are not mutually exclusive.  I am grateful for the work that the sierra club does in the Commonwealth and nationwide to protect our land for future generations."
The sierra club is the nation's largest grassroots environmental organization and was founded in 1892.  The Scorecard for the 2014 General Assembly was based on nine bills and is available online here.