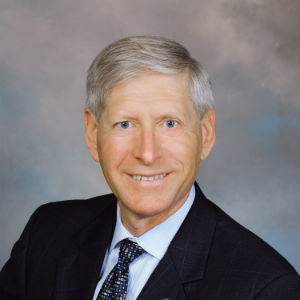 Del. R. Steven Landes, R-Weyers Cave, Chairman of the House Education Committee, today presented House Joint Resolution 188, commending the 2018 Virginia Teacher of the Year, Michelle Cottrell-Williams.
"Michelle Cottrell-Williams has spent her career working hard, and is most deserving of the honor of being recognized with a center-aisle presentation on the floor of the House of Delegates. House Joint Resolution 188 reflects her commitment to our students, not only in her role as Chairman of the Social Studies Department at Wakefield High School, but for her numerous school, division, and statewide responsibilities she has also assumed" said Landes. "Michelle embodies the dedication and commitment to serving, teaching, and inspiring the students of Arlington and the Commonwealth. She is essential to helping our students reach their full potential."
House Resolution 188 was passed in the Virginia House of Delegates on February 9 and the Virginia State Senate on February 14. Ms. Cottrell-Williams was presented with the resolution during the February 20 General Assembly Session. Among her many school activities,
Ms. Cottrell-Williams has served as an instructional lead teacher, a member of the Project LEAD team, a member of the Wakefield High School Internal Modifications Committee for Design and Construction, a Blackboard Course Mentor for Secondary T-Scale New Hires, and chair of the Social Studies Department. She has reached out beyond her school by assuming other division and statewide roles, including as a Virginia Department of Education Standards of Learning Trainer for Regions 4 and 5, a planner and organizer for the "We Are All Arlington!" daytime student event, and a speaker at various events. Ms. Cottrell Williams represented the Commonwealth as a nominee for the 2018 National Teacher of the Year.
Landes represents the 25th House District, which includes parts of Albemarle, Augusta, and Rockingham Counties. Landes is currently serving his twelfth term in the Virginia House of Delegates. Visit SteveLandes.com for additional information.