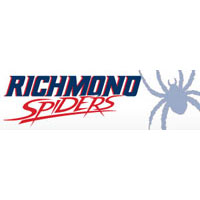 For the fourth consecutive game, the University of Richmond men's basketball team had four players in double-figures, but it wasn't enough as the Spiders dropped a 78-70 decision to the Davidson Wildcats on Monday night at the Robins Center.
Senior Terry Allen led the Spiders with 23 points, extending his double-digit scoring streak to 28 games, which is the fifth longest active streak in the country. Monday night's performance was the senior's ninth 20-plus performance.
Along with Allen, T.J. Cline, ShawnDre' Jones and Khwan Fore also put up double-digits for UR.
After postponing the scheduled tip-off from Saturday afternoon due to Winter Storm Jonas, Davidson got off to a fast start jumping out to a 5-0 lead before Allen put the Spiders on the board. Peyton Aldridge led the Wildcats' offense, as Davidson led by as many as 13 points in the first half.
Richmond remains one of just three schools in the country with three players averaging more than 15 points per game.
Allen ignited a spark for the Spiders cutting Davidson's lead to nine. The Spiders put together a 6-0 run, capped by a layup from Fore, cutting Davidson's lead to three, 28-25 with a little over five minutes remaining before the break. Davidson responded but the Spiders remained close as Jones knocked down a jumper, bringing UR within two. As time expired, Davidson's Jordan Barham gave the Wildcats a four-point lead at the half.
Cline gave Richmond its first lead of the night, 46-45 with 11:07 remaining in the second half. Capped off by two from the line by Fore, the Spiders led by five points before Davidson's Brian Sullivan knocked down a shot from long range, leading the Wildcats to seven unanswered points, and to regain the lead by two, 56-54.
Jones knocked down a pair from the line, tying the game at 56, but once again Sullivan answered for the Wildcats, sparking an 8-0 run that ultimately sealed the victory for Davidson.
The Spiders return to action on Thursday at George Washington. Tip-off is scheduled for 9:00 p.m. on ESPNU.