News
Court Square Theater X2 comedy event features headliner Dante Carter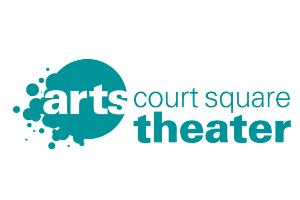 The X2 Comedy Series returns to Court Square Theater on Saturday, August 13 at 7:30 p.m.
Dante Carter is headliner for the show, which features high quality, clean laughs from nationally touring, regional and local comedians. Also performing are local comics Chris Womack, Jay Zehr and Dawn Davis Womack, along with DC-based pastor-turned comedian PT Bratton.
During his more than 20 years in comedy, Carter has appeared on HBO's "Def Comedy Jam," and toured the country with BET's "Comic View," performing in comedy clubs, concert halls, and prisons. As part of the "Stand Up for America" comedy tour, Carter entertained U.S. troops and allies in the Middle East. A Cleveland native, Carter engages audiences worldwide with the comedic edge he uses to define his life experiences.
Also performing are:
Chris Womack: A James Madison University professor, who has educated and entertained students for 28 years, hosts the evening.
Jay Zehr: Harrisonburg's own Zehr is known locally for his comedy escapades in film and on stage. He has also written, performed in and directed several plays for The Valley Playhouse, and recently earned the Valley's Original Off The Beaten Path Comic designation from X2 Comedy.
Dawn Davis Womack: Creator of the "Virginia is For Laughers" podcast, took comedy classes in D.C. six years ago to face her fears of the standup stage, and has been booking ever since
PT Bratton: Founder of Clean Comedy Connection and co-creator of the podcast, "Clean AF Comedy Show." He hosts a monthly virtual comedy show, "LaughItOff Online." Bratton has performed for veterans at Walter Reed Hospital, the D.C. Improv, Google, Amazon and the White House.
Court Square Theater is located at 41-F Court Square in downtown Harrisonburg.
Tickets are $20 each in advance and $25 at the door. Doors open at 7 p.m.
Advance tickets are available online at valleyarts.org/performances