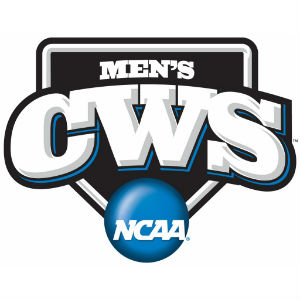 The matchup with Ole Miss will be a nice test for UVA in its first game in Omaha since 2011.
The Rebels (46-19) rank 14th in the nation in batting average (.303), though of note UVA, which is hitting a full 22 points lower at .281, actually gets on base at a better clip (.379 to .372).
The Rebels score 6.1 runs per game (12th in the nation) to Virginia's 5.6 runs per game offensive output (tied for 37th).
Both teams are also adept at run prevention – Virginia ranking fifth nationally with a 2.31 team ERA, and Ole Miss 16th in the country with a 2.72 ERA.
One key difference would be on defense, where Virginia's unit has the third best fielding percentage in the country (.982, with 45 errors in 63 games), and Ole Miss at 77th nationally with a .971 fielding percentage (73 errors in 65 games).
The 'Hoos has allowed 23 unearned runs in 2014; Ole Miss has allowed 39 unearned runs thus far this season.
Final stat: run differential. Virginia: 2.92 runs/game. Ole Miss: 2.69 runs/game.
Ole Miss players to watch:
– Auston Bousfield: .349BA/.395OBP/.496SLG, 6HR, 50RBI, 17-18SB
– Will Allen: .345/.382/.513, 7HR, 61RBI
– Austin Anderson: .331/.421/.469, 5HR, 41RBI, 10-16 SB
– Sikes Orvis: .295/.402/.555, 14HR, 51RBI
– Braxton Lee: .290/.383/.333, 0HR, 24RBI, 30-35SB
– Chris Ellis: 10-2, 2.45ERA, 64K/35BB/101H in 106.2IP, 259oppBA
– Preston Tarkington: 0-1, 1.69ERA, 17K/6BB/13H in 16IP, .224oppBA
– Aaron Greenwood: 3-1, 1.96ERA, 33K/11BB/28H in 41.1IP, , .199oppBA
– Scott Weathersby: 3-1, 2.00ERA, 50K/10BB/27H in 36IP, .208oppBA
– Wyatt Short: 3-3, 2.73ERA, 29K/11BB/17H in 26.1IP, .195oppBA