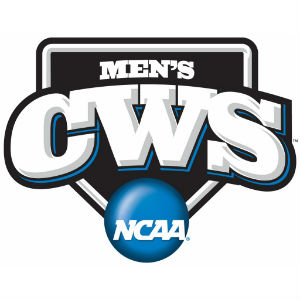 Artie Lewicki was warming up in the bullpen. #3 seed UVA was up 2-1 in the sixth inning, and though starter Brandon Waddell was in the area of 70 pitches for the game, he was clearly nearing the end of his effectiveness.
But Lewicki is the guy who clearly starts the decisive Game 3 for you on Monday. Assuming, of course, that there is a Monday.
"Certainly, making the decision to go to Artie Lewicki at that point in the ballgame with runners on first and second with a one-run lead. I made that decision because you are in a one-game season right now," said Virginia coach Brian O'Connor, who brought Lewicki in with two outs and two on in the sixth, tomorrow be damned.
Lewicki struck out Maryland catcher Kevin Martir on three pitches to end the threat, and the senior finished out Game 2, giving up only a pair of unearned runs in the ninth in what turned out to be a 7-3 Virginia victory.
But that leaves open the question of who O'Connor goes with on Monday in Game 3. As of the postgame interview session, it was anybody's ballgame.
"I don't know right now where that leaves us tomorrow," O'Connor said. "I haven't decided yet what we are going to from that standpoint. But if you look at a stat sheet, there are a number of guys who have made starts for this ball club this year, and whoever goes out and starts that game tomorrow we'll have a tremendous amount of confidence in."
Josh Sborz (4-4, 3.38 ERA in 14 appearances, including 12 starts, in 2014) would seem to be a leading candidate, but Sborz has been coming out of the bullpen since the Wake Forest series, and hasn't been all that effective in that role. Sborz averages right around five innings per start, a little better than Maryland's expected Game 3 starter, Jake Drossner (4-1, 2.45 ERA in 13 appearances, including 12 starts, in 2014).
So Monday's Game 3 is likely to be staff day for both squads. Advantage nobody. O'Connor played that hand well, then, maybe leaving enough of Lewicki, who threw 38 pitches in his three and a third inning stint, to get an inning or so out of the righty, while leaving the rest of his bullpen completely fresh.
This likely includes Whit Mayberry, who closed out the 5-4 Game 1 loss with an efficient four and a third inning scoreless effort that had Mayberry throwing 60 pitches. Closer Nick Howard hasn't been used at all in the series, meaning he's good for his usual inning, maybe two.
The game plan for O'Connor could be to try to squeeze five innings out of Sborz, then go with Lewicki, Mayberry and Howard to finish it out. But he also has at his disposal freshman Alec Bettinger (6-0, 1.23 ERA in 11 appearances, including six starts), though Bettinger hasn't been used on the mound in nearly a month.
As well as O'Connor played his hand on Sunday, he is keeping his cards for Monday close to his vest.
"I know it's about winning the series, but tomorrow we have an opportunity to show what a complete pitching staff we have," O'Connor said.