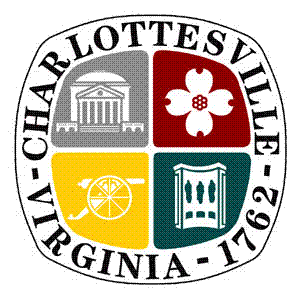 Charlottesville City Council unanimously named Mike Signer Mayor and Wes Bellamy Vice-Mayor at its meeting Monday night.
In his remarks upon appointment, Mayor Signer said, "We have an opportunity before us to rebut today's cynicism with governance itself. As Mayor, I want schoolchildren to watch us on TV and think that they might want to be on City Council someday. I want to lead this City Council to become an exemplar for our citizens of collegiality, of deliberation, of transparency, and of good government. We will naturally all have strong opinions on charged and difficult matters. But we can disagree without being disagreeable. As Mayor, I will always treat my colleagues, our staff, and each and every citizen who comes before us with respect. And I will not tolerate disrespect by anyone on this dais toward anyone else. I will expect members of staff to treat members of this body with civility. And I will expect Council to treat staff with courtesy as well."
He continued, "As Mayor, I do not believe that my job is to play to the public's passions, nor to provide symbolic victories alone. When we're talking about decisions within a $160 million budget for a city of nearly 50,000 people, there will always be risks. But we have been elected as leaders. And that means making decisions. I therefore see my job as collaborating with my colleagues, with Mr. Jones, and with the staff working full-time for the City, to lead our government to take action for our City."
Mayor Signer is managing principal of Madison Law & Strategy Group, PLLC, which he founded in 2010, where he practices corporate and regulatory law. He is also a lecturer at UVA, where he teaches in both the Woodrow Wilson Department of Politics and the Batten School for Leadership and Public Policy.
"I am absolutely honored to be chosen by my peers to serve as Vice-Mayor," said Mr. Bellamy. "I look forward to serving the City, bringing a new energy to City Council and working with my fellow councilors for the good of all of our citizens."
Vice-Mayor Bellamy is a teacher in the Albemarle County schools. He is the founder of H.Y.P.E. (Helping Young People Evolve), a non-profit serving boys and girls in the Charlottesville and Albemarle urban ring.