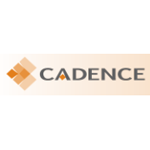 cadence inc. announced unaudited results for the first nine months of 2014 including a 37% increase in revenue compared to 2013 to $54.5 million.  Net income and earnings per share increased 62% over prior year to $2.42 per share.  Earnings before interest, taxes, depreciation and amortization (EBITDA) were up 32% to $11 million.  2014 results included two months from the recently announced acquisition from Plainfield Precision Holdings of locations in Sturgeon Bay, WI, Plymouth, MA; and Santo Domingo, Dominican Republic.
"So far, the year has been one of our best." said Ken Cleveland, CFO.  "While demand in the third quarter was a little weaker than the second, 2014 has been a strong year overall.  The integration of the recently acquired Plainfield locations continues and is generally going as planned.  We believe the capabilities these new locations provide are key elements in our growth strategy and are pleased with the progress to date."
With the expiration of the R&D tax credit at the end of 2013, Cadence is accruing estimated taxes at a rate assuming the current tax laws remain in effect for all of 2014.  If the R&D tax credit were to be extended by Congress and reinstated to January 1, 2014, Cadence estimates its Earnings /share would be $.22/share higher in the first nine months of the year
About Cadence, Inc.
Cadence, Inc. is a Virginia corporation and leading supplier of advanced products, technologies and services to medical device, life science, automotive, and industrial companies worldwide. Cadence develops solutions-oriented relationships with customers and provides highly technical solutions that enable improved product performance in clearly measurable ways.  Cadence employs more than 475 people worldwide with headquarters in Staunton, VA and other locations in Cranston, RI, Pittsburgh, PA, Sturgeon Bay, WI, Plymouth, MA, and the Dominican Republic.  More information on Cadence can be found at www.cadenceinc.com.