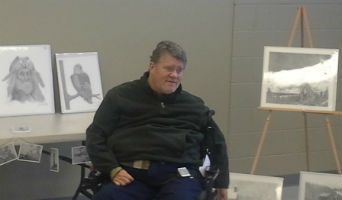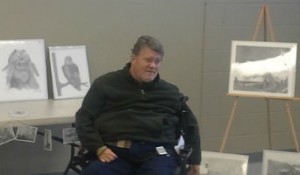 Bruce Dellinger, a self-taught artist, came to show his works of art and how he makes them today for the members of Price Rotary Senior Center and Timberville Broadway Senior Center. As a result of a farming accident in 1981 that left him a C5-6 Quadriplegic, he discovered that he could draw by holding a pencil firmly between his teeth. A majority of Bruce's work is pencil drawings of nature and animals but he told us that his favorite subjects are deer.
Although Bruce is confined to a wheel chair and has very limited use of his hands and arms, he is a very upbeat and personable individual. It was an inspiration and a pleasure to have Bruce visit with us today!
More online at www.PriceRotarySeniorCenter.org.