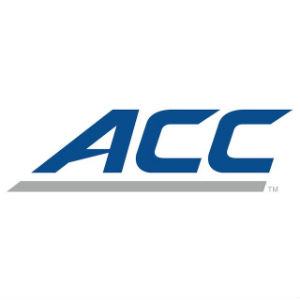 The Virginia baseball team opens postseason play at 11 a.m. Tuesday (May 19) when it takes on Georgia Tech in the first play-in game of the 2015 ACC Baseball Championship at Durham Bulls Athletic Park in Durham, N.C. The Cavaliers (33-19) hold the No. 7 seed, while Georgia Tech (32-22) is the No. 10 seed. The winner advances into the pool-play portion of the tournament.
Virginia and Georgia Tech are joined by No. 2 seed Miami, No. 3 seed Notre Dame and No. 6 seed NC State in Pool B. Pool A consists of No. 1 seed Louisville, No. 4 seed Florida State and No. 5 seed Clemson, as well as No. 8 seed North Carolina and No. 9 seed Virginia Tech, which will play at 3 p.m. Tuesday in the second play-in game.
Tickets are available now. Complete books to all 15 games are available, as well as individual game tickets that can be purchased by calling 919-956-BULL or visiting http://theacc.co/BASE15tix.
UVa and Georgia Tech met April 10-12 in Atlanta, with the Yellow Jackets taking two of three games in the series. With its appearance this year, Virginia has played in each of the 42 ACC tournaments.
Under the pool-play format, each team will play one game against each of the other three opponents in its pool Wednesday through Saturday (May 20-23). The two teams with the best records within their respective pools will advance to the title game on Sunday, May 24, with the winner earning the ACC's automatic berth into the NCAA Tournament.
Florida State and Clemson will open play on Wednesday at 11 a.m., followed by Miami and the Georgia Tech-Virginia winner at 3 p.m., and Louisville and the North Carolina-Virginia Tech winner at 7 p.m.
NC State meets Notre Dame at 11 a.m. on Thursday, while Clemson will face Louisville at 3 p.m., and Florida State will take on either Virginia Tech or North Carolina at 7 p.m.
Friday's action gets started at 11 a.m. when Notre Dame plays the Georgia Tech-Virginia winner. Clemson will face the North Carolina-Virginia Tech winner at 3 p.m., followed by NC State and Miami at 7 p.m.
The final day of pool play is led off by Florida State and Louisville at 11 a.m., followed by Notre Dame and Miami at 3 p.m., and NC State versus the Georgia Tech-Virginia winner at 7 p.m.
The two pool winners will play Sunday afternoon at 1 p.m. for the 2015 ACC Championship.
All 15 games of this year's ACC Baseball Championship will be televised for the ninth straight year. Regional Sports Networks from across the conference footprint and across the nation will carry all 14 games on Tuesday through Saturday. Sunday's championship game will be televised nationally by ESPN2 at 1 p.m. All games will also be available on ESPN3 or WatchESPN.