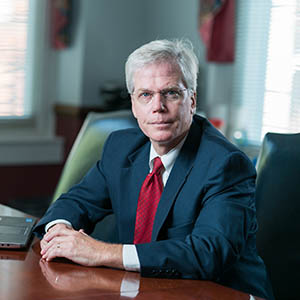 First National Corporation announced this week the appointment of Boyce Brannock to the Board of Directors of the Company and its wholly-owned banking subsidiary, First Bank.
Brannock is a graduate of the University of Richmond and the University of Virginia School of Law. Mr. Brannock is a partner in the law firm of Timberlake, Smith, Thomas & Moses, P.C. in Staunton. His practice concentrates on business law, real estate law, estate planning and commercial transactions. He has been active in a number of professional organizations, including the Augusta Bar Association, where he was its President from 2004-2005, and the Virginia Bar Association, where he served the Young Lawyers Section.
Brannock is qualified to appear in Virginia state courts and federal courts including the 4th Circuit Court of Appeals, Eastern and Western District Courts, and both the Eastern and Western District Bankruptcy Courts of Virginia.
As a native of Augusta County, Virginia, Brannock has a deep history of commitment to his community. Past community activities include service to Big Brothers-Big Sisters, the Chamber of Commerce, the Staunton Kiwanis Club, and other non-profit organizations, including serving on the Board of Directors for a private foundation which serves the Virginia Museum for Frontier Culture. He has served on the First Bank regional advisory board since 2016.
Elizabeth H. Cottrell, Chairman of the Board of First National Corporation and First Bank, stated, "We are so pleased to add Boyce Brannock to the boards of both our banking company and its subsidiary, First Bank. He brings significant experience to the boards, and his service in our newest region in the southern Shenandoah Valley will enhance our commitment to these communities."