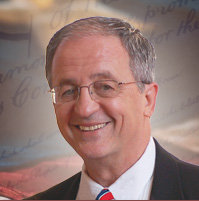 The Court of Appeals refusal to deny a stay of starting so-called same sex marriages in Virginia is lacking in moral clarity, historical precedent, social benefit and authentic constitutional grounding.
Their arrogant refusal of a stay was issued in the face of the stay that the Supreme Court has already issued in the Utah same-sex marriage case.
The two erring judges in Virginia's marriage case failed to show that same sex marriage, a union based on immoral behavior, is "objectively, deeply rooted in this Nation's history and tradition," as would be required if they were acting as jurists,
They fail to cite even one US Supreme Court decision that affirms an ostensible constitutional right to "marry the person you love."
In fact, their novel ruling is compatible with the claim of three lesbians in Massachusetts who seek to have a threesome or "throuple" recognized as marriage.
In their radical hubris, these judges in attempting to foist same-sex "marriage" on Americans, seek to suspend the "Laws of Nature and Nature's God,"
Look for Lesbian, Gay, Bisexual and Transgender (LGBT) groups to target church tax exemptions for failure to perform same sex marriages or rent church facilities for same sex marriages. The "Human Rights Campaign" is now defending teachers fired from Catholic schools after allegedly marrying same-sex partners against Catholic teaching and school policy.
Soon, pastors who refuse to conduct same-sex marriage ceremonies will be sued for hate speech. Church charities that feed, clothe, house and care for the less fortunate will suffer as these lawsuits increase.
From 1884 to 1926 over fifty constitutional amendments were proposed in Congress to give Congress authority to regulate marriages, None passed because in our federal system this has historically been a state matter, until now that is.
Why the rush to judgment? Why not wait for the US Supreme Court to make their decision on this issue?
I applaud, Prince William Clerk of the Circuit Court, Michele McQuigg, for appealing to the Supreme Court to stop marriage licenses from being issued until the Supreme Court has heard the case. Even Attorney General Mark Herring has been cited as saying he thought a stay appropriate in case SCOTUS rules in favor of Virginia's Marriage Amendment so that any same-sex marriages done between now and then will not have to be undone.
I urge intelligent Virginians to read the well-researched dissent of Judge Neimeyer.​
Bob Marshall is a member of the Virginia House of Delegates.