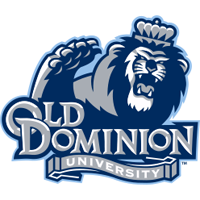 Old Dominion led 21-18 at halftime but NC State scored 28 second half points to defeat the Monarchs 46-34 Saturday night at Carter-Finley Stadium.
Late in the third quarter, Ray Lawry scored his third rushing touchdown of the night to give ODU a 28-25 lead but the Wolfpack answered with a 16-yard Jacoby Brissett touchdown pass.
Matt Dayes added a 10-yard TD run to make it 39-28 NC State before Taylor Heinicke hit Antonio Vaughan for a nine-yard touchdown pass to cut the lead to 39-34 with five minutes remaining.
ODU tried an onside kick but could not recover, as NC State's Shadrach Thornton added a 23-yard touchdown to make the final score 46-34 NC State.
Thornton opened the second half scoring with a two-yard run to give NC State the lead at 25-21 but ODU answered with Lawry's run.
The Monarchs got on the board first, taking the opening drive 75-yards in 10 plays capped by a five-yard touchdown pass from Heinicke to David Washington.  Gerard Johnson ripped off a 20-yard run on a third and one while Ray Lawry had a 19-yard run on the drive.
The following drive, NC State drove to the ODU 15, but a Poncho Barnwell sack knocked the Wolfpack back and they had to settle for a 33-yard field goal by Niklas Sade.
Rodman Noel intercepted a Heinicke pass after the Wolfpack field goal and Shadrach Thornton scored from two-yards out to put NC State on top 10-7.
Old Dominion followed with a Ray Lawry one-yard touchdown run on 4th and goal to cap a 14 play, 75-yard drive.  Cam Boyd and Heinicke had key first down runs on the drive.
The Monarchs built the lead to 21-10 as Lawry scored his second rushing touchdown of the day, this one a two-yard run to cap a 10 play, 91-yard drive.  Heinicke completed a pair of passes to Zach Pascal on the drive while Lawry added a 15-yard run to highlight the drive.
NC State finished the half with an eight play, 80-yard drive as Matt Dayes caught a seven-yard pass from Brissett.  The Wolfpack converted the two-point play to cut the lead to 21-18.