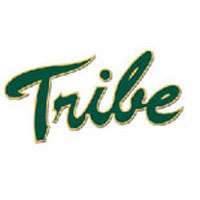 The William and Mary men's basketball team used a 27-2 first-half run to outdistance Drexel, 72-63, in its first road game of the league slate on Thursday night.
The Green and Gold shot 63 percent from the floor in the opening half in jumping out to a 17-point advantage at the intermission. W&M (10-4, 2-1 CAA) led by as many as 20 in the second half, before pulling out its third straight win in Philadelphia over the Dragons (2-12, 0-3 CAA).
Senior Terry Tarpey scored a season-high 21 points on 8-of-13 shooting to go with six rebounds and six steals. It marked the second time this season that Tarpey recorded six steals in a game, which is tied for the fourth-best total in W&M history.
Junior Daniel Dixon added 19 points on 6-of-12 from the field and 3-of-7 from 3-point range. Sophomore David Cohn chipped in nine points, six rebounds and three assists.