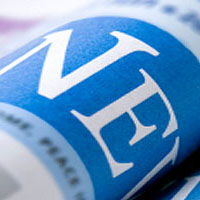 Saturday, November 1, 2014 is Belle Grove Plantation's annual Antiques Appraisal and Traditional Crafts Fair.  Activities will take place from 10 a.m. to 4 p.m.  Admission is $5 per person 7 years of age and older.  Admission will be free to Belle Grove members and National Trust for Historic Preservation members.
Sandra Perry and Will Paulson, each certified professional appraisers, will again visit Belle Grove to conduct appraisers of family heirlooms and collectibles.  Mr. Paulson and Ms. Perry have expertise in furniture, paintings, books, documents, jewelry, silver, pottery, and glass.  They have particular knowledge of Shenandoah Valley and Civil War artifacts.  Appraisals are $10 per item or three items for $25, in addition to site admission.
Traditional crafts demonstration and sales will also be featured during the fair.  Craftspeople include George Anderton of the Blacksmiths' Guild of the Potomac who will be working in Belle Grove's historic forge.  The Old Time Apple Growers Association will be doing apple cider pressing.  Local woodturners will be demonstrating their craft and Pam Foster will be doing chair caning.  Kismet Acres Farm will bring their alpacas and will show how alpaca fleece is spun and used.  Checkmate Natural Fiber Network will have yarn and wool products on display.
Belle Grove's 1797 Manor House will be open for touring and the Top of Virginia Quilt Guild, Valley Needleworks, Dee's Designs Handmade Cards, D'vine Baskets by Brenda andHot Flash Pottery will have demonstrations and displays in the house.
Belle Grove's Museum Shop will be open all day and has unique crafts and holiday gift ideas.  Food and hot drinks will be available for sale.
Belle Grove Plantation is located off Route 11 at 336 Belle Grove Road in Middletown, Virginia 22645.  Use exit 302 from I-81.  Belle Grove Plantation is a non-profit historic house museum that is a National Trust for Historic Preservation site and a partner in Cedar Creek Belle Grove National Historical Park.  The National Park Rangers will have a program that will take place on the grounds at 11:30 a.m.