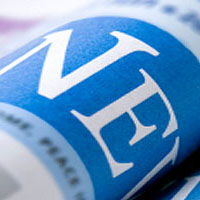 In commemoration of the upcoming 150th anniversary of the Battle of Cedar Creek, Belle Grove will continue to offer a special tour that discusses Belle Grove Plantation during the Civil War.
The 45-minute tour will be offered at 3:15 p.m. on:
Tuesday, September 16
Tuesday, September 23
Tuesday, September 30
Saturday, October 4
Tuesday, October 7
Saturday, October 11
"Belle Grove in the Civil War" will include the Civil War Shenandoah Valley campaigns from 1862 through 1864 and will highlight areas in the Manor House as well as in the surrounding landscape.
As the American Civil War raged up and down the Shenandoah Valley, Belle Grove Plantation south of Middletown was in a particularly strategic location and it was occupied several times.  Ultimately, Belle Grove's position near the foot of the Massanutten Mountain and north of Cedar Creek put it at the epicenter of the last major battle in the Valley—the Battle of Cedar Creek on October 19, 1864.  The Union victory in this battle secured the Valley for the Federals for the remainder of the war.  Positive press about the Union Army's success is also credited with influencing the reelection of President Abraham Lincoln, which took place just three weeks later.
"Belle Grove in the Civil War" will be offered for Belle Grove's regular admission prices: $12 for adults, $10 for seniors, military, and AAA members, $6 for students 6-16 and National Trust for Historic Preservation members, and free to Belle Grove members.
Today Belle Grove Plantation is a non-profit historic house museum that is a National Trust for Historic Preservation site.  It is also a partner in the Cedar Creek & Belle Grove National Historical Park.  "Belle Grove in the Civil War" tour will immediately follow a 2:30 p.m. National Park Service Ranger program "1864 Shenandoah Valley Campaign in a Box" that will take place on Belle Grove's front lawn.  Ranger programs are free of charge.  For a full schedule go to www.nps.gov/cebe.
Belle Grove Plantation is located off Route 11 at 336 Belle Grove Road south of Middletown, Virginia.  More information may be found at www.bellegrove.org.