News
Bell right to work amendment passes Senate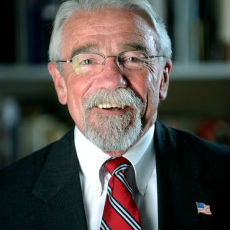 A House resolution to make our Right to Work laws part of Virginia's Constitution passed in the State Senate on Friday.
Current law provides that a citizen cannot be denied the employment or continuation of employment for failing to join a union or other labor organization. This amendment, sponsored by Delegate Dickie Bell, R-Staunton, would make Virginia's Right to Work law more permanent by adding it to the constitution.
"I am pleased to see the Right to Work amendment pass in the State Senate. This is the third time I have carried the Right to Work amendment, and this is the furthest that it has made it during my time in the House. " said Delegate Bell. "The Right to Work law is a crucial factor in Virginia's continued high rankings as one of the best states for business. By adding the existing Right to Work law to the Constitution of Virginia, we are protecting it from the whims of the legislature and thus ensuring it can remain in place for generations to come."
In order to be added to the constitution, this resolution will have to pass again in the 2016 General Assembly Session. It will then be sent to the voters in the form of a referendum on the ballot for final approval.
Elected to the House of Delegates in 2009, Delegate Bell represents the 20th District, which includes Highland County, portions of Augusta and Nelson Counties, and the Cities of Staunton and Waynesboro. He is currently serving in his third term.