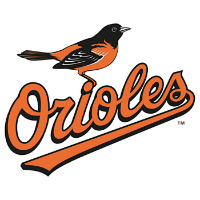 Mark Trumbo and Ryan Flaherty homered in support of a nice bounceback outing from Ubaldo Jimenez in a 7-2 Baltimore win over San Diego on Wednesday.
Jimenez (4-7, 6.97 ERA) returned to the starting rotation after a brief, unsuccessful stint in the bullpen. He had his best outing of 2016, giving up two runs on four hits in six innings, striking out seven and walking four.
Trumbo (.283/.332/.558) hit his 21st homer, a solo shot in the second, and Flaherty (.233/.313/.353) hit his third, a solo shot in the fifth.
Trumbo was 3-for-4 on the night.
Baltimore (41-30) has a one and a half game lead on Boston (39-31) in the American League East.