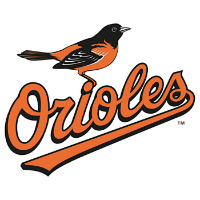 Baltimore hit five home runs, and the O's came back from an early 2-0 deficit behind Wei-Yin Chen in an 8-5 win over Kansas City Wednesday night.
Chen (8-6, 3.17 ERA) pitched around giving up 10 hits in six and two-thirds innings, giving up three runs, striking out four and walking one.
Zach Britton pitched a scoreless ninth to record his 30th save.
The O's battered Johnny Cueto (9-9, 2.94 ERA), lighting him up for six runs on eight hits, three of them homers, in five innings of work.
Manny Machado (26), Jonathan Schoop (10), Chris Davis (35), Steve Pearce (8) and Ryan Flaherty (5) went deep for the O's (63-63), who are seven and a half games out of first in the AL East and two games out of the second wild-card spot in the American League.