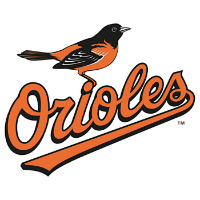 Manny Machado hit a leadoff homer in the top of the first, but that was it offensively for the Baltimore Orioles in a 2-1 loss at Philadelphia Thursday afternoon.
The home run, Machado's 14th of the season, seemed to foretell another offensive explosion for the O's, but they would manage just five more hits the rest of the way off five Phillies pitchers.
Bud Norris (2-5) took the loss, giving up two runs on five hits in six innings, striking out two and walking two.
Philadelphia reliever Jake Diekman (1-1) vultured the win in a single scoreless inning of work.
Jonathon Papelbon notched his 13th save with a 1-2-3 ninth.