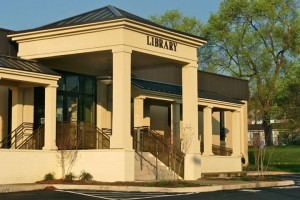 The Augusta County Library is seeking entries for its second annual Festival of Arts. Teens grades 6 to 12 can submit their 2-D or 3-D visual art, poetry or creative writing at any Augusta County Library location by May 16 for inclusion in the event.
This year, the Festival has expanded to include creative writing, at the suggestion of the library's Teen Advisory Board.
Teen librarian Elzena Anderson says, "Most teenagers use creativity as an outlet for their emotions, expressing a part of themselves that no one knows. I look forward to seeing their talent in this year's Festival of Arts."
Festival of Arts is a juried contest with prizes being presented for winners in all three categories.  There will be an Awards Ceremony and Reception from 5 to 7 p.m., Thursday, May 28 at the Fishersville Library.
The Fishersville Library is located at 1759 Jefferson Hwy. in Fishersville. For additional information or an entry form, contact the library at 540-885-3961 or 540-949-6354 or visit www.AugustaCountyLibrary.org.