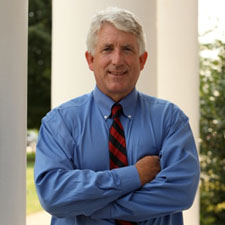 Attorney General Mark R. Herring issued the following statement following the release of Columbia University's review of Rolling Stone's article on campus sexual violence at the University of Virginia:
"Rolling Stone's failures have put survivors in a more difficult position, shaken a university community, and injected doubt at a moment when we are finally building national momentum around efforts to end campus sexual violence. We know that campus sexual violence is a real and urgent problem. We remain committed to enacting survivor-centered reforms that will encourage reporting and ensure that those who bear the physical and emotional pain of sexual violence are treated with the dignity and respect they deserve, not suspicion or indifference. These principles will continue to guide our efforts."
Attorney General Herring is chair of Governor Terry McAuliffe's Task Force on Combating Campus Sexual Violence. The Task Force has been meeting since October, has presented draft recommendations, and will present its final report to the Governor in June.