Attorney General-elect Mark Herring today announced the appointment of two more senior officials in the Office of Attorney General.  Herring will be sworn in as Virginia's 48th attorney general on Jan. 11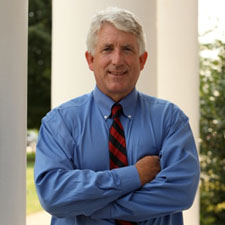 Stuart Raphael, currently a partner with the Litigation Team of Hunton & Williams LLP, will serve as Virginia's Solicitor General.  H. Lane Kneedler, a former Chief Deputy attorney general of Virginia from 1986 to 1992 and currently with Reed Smith LLP, will serve as Senior Counsel.
"Stuart Raphael and Lane Kneedler are key players on my dream team for the Office of Attorney General," said Herring.  "In private practice, Stuart has actually already served as lead counsel in some of the landmark legal decisions involving the Commonwealth in recent years, and we're fortunate to be able to bring a litigator of his talent into public service.  The depth and breadth of Lane's experience and expertise are an extraordinary resource as we find new ways to serve and protect Virginians in the next four years."
Stuart Raphael has served in private practice as lead counsel—on brief and in oral argument—in several successful landmark decisions involving the Commonwealth of Virginia and its public bodies, including:
Virginia v. Maryland, 540 U.S. 56 (2003), in which the United States Supreme Court held, 7-2, that the Virginia-Maryland Compact of 1785 gives Virginia the right to use the Potomac River without Maryland's permission and bars Maryland from enforcing permits that limit water withdrawals and waterway construction by Virginia and her citizens;
Corr v. Metro. Wash. Airports Auth., 800 F. Supp. 2d 743 (E.D. Va. 2011), in which the court upheld the constitutionality of MWAA's use of Dulles Toll Road revenues to fund Metrorail to Dulles Airport; and
Fairfax County Water Auth. v. City of Falls Church, 80 Va. Cir. 1 (Fairfax Cnty., 2010), in which the circuit court declared Falls Church's water rates to be unconstitutional, extraterritorial taxes on Fairfax County customers and barred the City from transferring profits from its water fund to its general fund.
Raphael has more than 20 years of experience advising municipal clients on constitutional rights and key Virginia laws governing the performance of official duties, including the Virginia Freedom of Information Act, the Virginia Public Procurement Act, the State and Local Government Conflicts of Interest Act, and the Government Data Collection and Dissemination Practices Act.  He was a candidate for Justice of the Supreme Court of Virginia in 2009, rated "Highly Qualified" by the Virginia State Bar. Raphael is a distinguished alumnus of the University of Virginia School of Law and Harvard University.
H. Lane Kneedler served as Chief Deputy attorney general for much of the tenure of Mary Sue Terry, the last Democrat elected by Virginians as Attorney General.  Kneedler has served in leadership roles on a host of boards, committees, and task forces, including the:  Uniform Law Commission (National Conference of Commissioners on Uniform State Laws), Virginia Chamber of Commerce, Virginia Administrative Law Advisory Committee, Virginia Criminal Sentencing Commission, Marital Rape Task Group of the Virginia Commission on the Prevention of Family Violence, Virginia Crime Commission, Virginia Attorney General's Task Force on Domestic Violence (1990-1993), and Virginia Code Commission (1986-1989).  Kneedler has been with Reed Smith and its predecessor firm Hazel & Thomas since he left the Office of the attorney general in 1992.  Prior to entering private practice in 1992, Lane was a full-time faculty member at the University of Virginia Law School from 1969 until 1986, last serving as Professor of Law and Associate Dean.
Attorney General-elect Herring has already named Hampton City Attorney Cynthia Hudson to serve as Chief Deputy Attorney General.