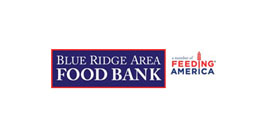 The talented choirs of two local churches will once again fill the sanctuary at Staunton Church of the Brethren with the sounds of the season during the annual Twelfth Night Concert on Sunday, Jan. 4.
The combined choirs of Olivet Presbyterian Church and Staunton Church of the Brethren will perform at 7 p.m. along with a mini-orchestra accompaniment. This post-holiday concert always takes place on the Sunday closest to the day of Epiphany in celebration of the Twelve Days of Christmas.
The event features traditional Christmas carols, as well as a variety of anthems each year to convey the history of Christmas. The concert will include instrumental music written by choir director David MacMillan to accompany the songs.
Admission is a freewill offering to benefit the Blue Ridge Area Food Bank. Over the years, the concert has raised more than $30,000 — 120,000 meals for hungry neighbors in the Blue Ridge area. The Massanutten Brass Quintet will perform the prelude beginning at 6:30 and provide the offertory.
What: Twelfth Night Concert
When: Sunday, Jan. 4; prelude at 6:30 p.m. and concert at 7 p.m.
Where: Staunton Church of the Brethren, 1615 N. Coalter St.
Cost: Freewill offering
More info: 885-3165