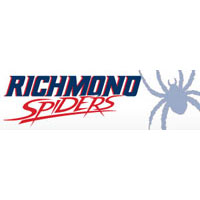 Richmond's scoring leaders turned in a pair of superb 20-point performances to pace the Spiders past Duquesne for an 83-67 road win on Saturday night.
The victory was the 19th in 20 games against the Dukes as an A-10 opponent, and marked Richmond's (15-13, 7-9) fourth road win in conference play.
Terry Allen scored a game-high 25 points, while Cline scored 23 for his fifth 20-point output in the month of February and ninth on the year. Allen now has 10 20-point games this season. Allen grabbed eight rebounds and dished four assists, while Cline had seven assists and five boards.
The Spiders forced 16 turnovers and converted them into 21 points. UR also fought hard on the glass to grab 27 defensive boards to Duquesne's 24. The Spiders shot 53 percent from the field, including 11-of-22 from long range, while holding Duquesne to just 40 percent shooting. It marked the 10th time this year that Richmond has tallied at least 20 assists in a game.
ShawnDre' Jones added 13 points while Deion Taylor scored eight points on two threes.
Duquesne's Derrick Colter scored 20 points while Eric James had 16 and Micah Mason scored 15. Coming into the game, Mason ranked in the top five in the country in three-point percentage but only went 2-of-8 from long range.
The Spiders were the first team to hold Duquesne under 70 points in the last 13 games.
After Duquesne hit the first two buckets of the game, Richmond went on a 15-3 run keyed by six Dukes turnovers to open a 15-8 lead with 14:08 left in the first half. The Spiders answered each Duquesne three with treys of their own as Jones, Wood and Taylor all hit threes over a three-minute stretch to keep the margin at two possessions.
A layup from Cline, steal from Cline and then layup from Jones put the Spiders up by 10 with 2:53 left. Allen then forced a turnover on Duquesne's last possession to keep it 42-32 at the halftime break.
Duquesne pulled to within five to start the second half, but Richmond's interior offense did not let up. Allen and Cline repeatedly went to the well, hitting layups and getting to the line while Jones hit a couple of threes to keep Duquesne at arms length through the rest of the game.
Richmond hosts Senior Night on Tuesday night at the Robins Center as the Spiders play Dayton at 7:30 p.m. on CBS Sports Network.