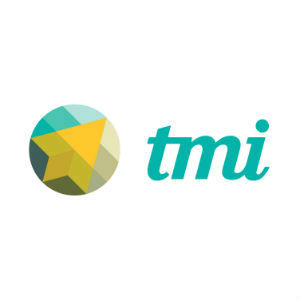 When organizers of the Social Enterprise Summit held in Hong Kong were planning their November 2015 event, they discovered an inspiring TED Talk featuring Richmond-based TMI CEO Tiffany Jana discussing The Power of Privilege at TedxRVAWomen. They also saw her B Inspired talk and invited her to deliver their opening keynote speech as a world-class social entrepreneur and to conduct a master class on Business as a Force for Good.
"This was actually TMI's first opportunity to directly export our services to Asia," says Jana. "As Governor McAuliffe has highlighted, global exports from Virginia are good for the economy. We are building bridges between cultures, and raising Virginia's profile on the global stage."
It turns out that in addition to her speaking and teaching duties, Jana advised a very high ranking Chinese official about social enterprise along with the man leading government support of social enterprises in Hong Kong. "I had private meetings with high ranking Chinese officials responsible for shaping government opinion and support for social enterprises. I was able to share the social enterprise lessons that we have learned in the U.S. and Western Europe and influence their perspective on the challenges and benefits of the B Corp movement."
The Social Enterprise Summit wasn't the only group inviting Jana to speak because of her TED talk. It inspired event organizers for Senator Mark R. Warner to invite her to speak to a Women Professionals Happy Hour on the Workplace of the Future on November 10. The Happy Hour was in advance of the Senator's annual Virginia Women's Conference, to be held in Roanoke on November 21. The Warner event meant a quick turnaround for Jana, as the Women Professionals event was held just days after her return from Hong Kong.
Jana is also excited that TEDxYouth@RVA is this Saturday at Collegiate. For information, visit tedxrva.com/tedxyouthrva/our-team/.
"Maybe the next Virginian to inspire the world will be one of those ambitious teens!" says Jana.