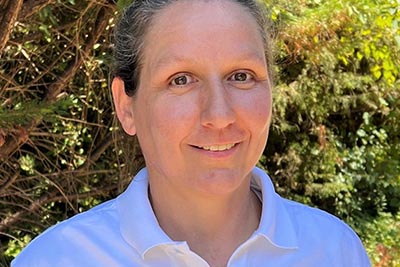 Albemarle County has hired a deputy chief to lead the Community Risk and Resilience program which includes the fire marshals' office and community engagement.
Emily Pelliccia is no stranger to the the Charlottesville-Albemarle area.
She worked with the Charlottesville-Albemarle Rescue Squad while she was an undergraduate student at the University of Virginia. She has nearly 30 years of fire rescue experience with the Charlottesville Fire Department. During her time with the fire department, Pelliccia served as firefighter, EMT, captain, battalion chief, deputy chief, emergency manager, hazmat technician, SWAT paramedic and health and wellness director.
"Pelliccia has a proven track record of success in establishing collaborative relationships with government officials, businesses, and community members that will be vital as our department grows to meet the needs and challenges of the developing community we serve," said Albemarle County Fire Rescue Chief Dan Eggleston. "Her extensive experience and knowledge of the Albemarle-Charlottesville area provides an understanding of current and emerging issues impacting emergency services and local government in the area."
The Community Risk and Resilience program offers a variety of services and programs designed to reduce risks and promote a safe and healthy community.
"I have watched the development of ACFR since its inception and have always admired the organization's ability to grow in tandem with the growth of the community," said Pelliccia. "I look forward to working with the members of ACFR as well as all of our community partners to meet the needs of those who live and visit Albemarle County. I'm excited to work collectively to ensure a safe and vibrant future for the entire community."
Pelliccia began employment with ACFR on June 21.