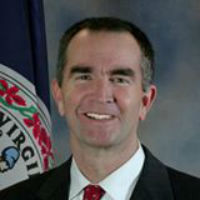 Gov. Ralph Northam has made appointments for key positions that may impact agriculture.
"Agriculture and forestry are the state's top economic industries so it's important to have key leaders in these positions," said Virginia Farm Bureau Federation President Wayne F. Pryor. "We welcome these appointees and look forward to working with them, as well as continuing our relationships with those who are still in their respective offices. As an agricultural organization that works to ensure policies meet the needs of our farmers, we feel it is important to have good relationships with these individuals as we have with their predecessors."
Bettina Ring was named Virginia secretary of agriculture and forestry. She formerly served as state forester under former Gov. Terry McAuliffe and is a former local forester.
Stacey Brayboy was appointed deputy secretary of agriculture and forestry. She previously served as chief of staff to the office of the chief financial officer in the U.S. Department of Agriculture. Rob Farrell was named state forester. He has worked for the Virginia Department of Forestry for 18 years.
Charles Green is currently serving as acting commissioner for the Virginia Department of Agriculture and Consumer Services. He has been the deputy commissioner since 2014 and previously served as VDACS' director of marketing and development.
Other appointments include Matt Strickler as Virginia secretary of natural resources and Ann Jennings as deputy secretary of natural resources. Clyde Cristman was reappointed as director of the Department of Conservation and Recreation.
Brian Ball is the special advisor to the governor for economic development and deputy secretary of commerce and trade. Virginia Department of Environmental Quality Director David Paylor is still in office, as is Virginia Soil and Water Conservation District Executive Director Kendall Tyree.