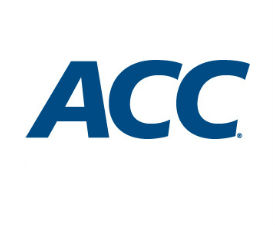 Regular-season champion UVa. will be the top seed for the 61st annual Atlantic Coast Conference Basketball Tournament, which gets under way Wednesday, March 12, at the Greensboro Coliseum.
Augusta Free Press will be on hand for every game. Staff writers Chris Graham and Jerry Carter will provide in-depth coverage, sponsored by Boyers Heating and Air, with game recaps, postgame interviews, video analysis featuring Chris and Jerry, and live in-game blogs with score updates, stats and more.
The Cavaliers (25-6, 16-2), who are seeded No. 1 for the first time since 1981, will join second-seeded Syracuse (27-4, 14-4), third-seeded Duke (24-7, 13-5) and fourth -seeded North Carolina (23-8, 13-5) in earning a double bye into Friday's quarterfinal round.
The tournament, which for the first time will feature 15 teams and 14 total games, gets under way Wednesday with three first-round contests. No. 12 Wake Forest (16-15, 6-12) faces No. 13 Notre Dame (15-16, 6-12) at 1 p.m., followed by No. 10 Miami (16-15, 7-11) vs. No. 15 Virginia Tech (9-21, 2-16) at 3:30 p.m. Wednesday's schedule concludes with a 7 p.m. game between No. 11 Georgia Tech (15-16, 6-12) and No. 14 Boston College (8-23, 4-14).
Thursday's second-round schedule features four games, beginning with No. 8 Maryland (17-14, 9-9) taking on No. 9 Florida State (18-12, 9-9) at noon. No. 5 Pitt (23-8, 11-7) will face the Wake Forest-Notre Dame winner at 2 p.m., followed by No. 7 NC State (19-12, 9-9) against the Virginia Tech-Miami winner at 7 p.m. The session concludes with No. 6 Clemson (19-11, 10-8) meeting the Georgia Tech-Boston College winner at 9 p.m.
Thursday's winners advance to face the tournament's top four seeds on Friday, when play will again resume at 12 noon. The semifinals are set for 1 p.m. and 3 p.m. on Saturday, with the championship tipping on Sunday at 1 p.m. The tournament winner receives the ACC's automatic berth in the NCAA Tournament.
61st Annual ACC Tournament
March 12-16, 2014
Greensboro (N.C.) Coliseum
Wednesday, March 12 (First Round)
#12 Wake Forest vs. #13 Notre Dame ESPN2/ACCN 1:00
#10 Miami vs. #15 Virginia Tech ESPN2/ACCN 3:30
#11 Georgia Tech vs. #14 Boston College ESPN2/ACCN 7:00
Thursday, March 13 (Second Round)
#8 Maryland vs. #9 Florida State ESPN/ACCN noon
#5 Pittsburgh vs. #12 vs. #13 winner ESPN/ACCN 2:00
#7 NC State vs. #10 vs. #15 winner ESPN/ACCN 7:00
#6 Clemson vs. #11 vs. #14 winner ESPN/ACCN 9:00
Friday, March 14 (Quarterfinals)
#1 Virginia vs. tba ESPN or ESPN2/ACCN noon
#4 North Carolina vs. tba ESPN or ESPN2/ACCN 2:00
#2 Syracuse vs. tba ESPN or ESPN2/ACCN 7:00
#3 Duke vs. tba ESPN or ESPN2/ACCN 9:00
Saturday, March 15 (Semifinals)
Game #12 ESPN/ACCN 1:00
Game #13 ESPN/ACCN 3:00
Sunday, March 16 (Finals)
Game #14 ESPN/ACCN 1:00