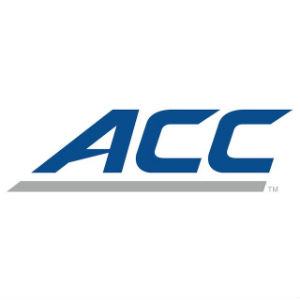 Syracuse senior center Rakeem Christmas has been named the Atlantic Coast Conference Basketball Player of the Week, while Virginia Tech freshman guard Justin Bibbs was selected the ACC Rookie of the Week in a vote by a select media panel.
Christmas posted two double-double while averaging 20 points and 10.5 rebounds in the Orange's wins over Colgate and Long Beach State last week. The Philadelphia native also handed out three assists, blocked three shots and had two steals without a turnover while playing a total of 59 minutes in the two games. The 6-foot-9 Christmas had 16 points in last Monday's 78-43 victory over Colgate (6-of-10 from the floor and 4-of-5 from the foul line) while pulling down 11 rebounds in 22 minutes. He logged 37 minutes inSunday's 85-67 win over Long Beach State, scoring 24 points on 8-of-11 shooting from both the floor and the foul line. Christmas blocked two shots in Sunday's game.
Christmas, who now has four double-doubles for the season, shot a combined .667 from the floor and .750 from the foul line in the two games.
Bibbs continued his strong early-season play for Virginia Tech. The Dayton, Ohio, native scored 20 points to lead the Hokies to an 87-74 win over VMI last Monday night. Bibbs was 6-of-10 from the field and 8-of-10 from the line in the win. On Saturday night, Bibbs scored 13 points to go along with six rebounds and four assists in an 87-65 win over Presbyterian.
The Hokies' leading scorer, Bibbs has scored in double figures in nine of Virginia Tech's 12 games and is second in scoring among ACC freshmen.