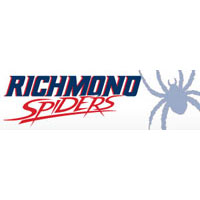 Kyle Lauletta threw for 369 yards, and a Jacobi Green touchdown with 2:19 to go helped Richmond hold off a fourth-quarter Illinois State rally to push the Spiders to a 39-27 win Friday night in the FCS playoff quarterfinals.
Richmond (10-3) is back in the national semifinals for the first time since the Spiders won the 2008 national title under former coach Mike London.
The Spiders led 10-0 at the end of the first and 19-7 at the half. A Marshaun Coprich 5-yard TD run capped a 10-play, 92-yard drive that brought Illinois State (10-3) to 19-14 with 5:36 to go in the third.
Green scored on a 35-yard TD pass from Lauletta to finish out a six-play, 75-yard drive that pushed the lead to 25-14 with 2:41 left in the third.
A Green 27-yard touchdown run with 10:00 to go in the fourth made it 32-14 UR. Coprich scored on a 12-yard pass from Tre Roberson with 6:39 left to cut the lead to 32-21, and a Jake Kolbe 17-yard run made it 32-27 with 3:23 to go.
The two-point conversion run after the Kolbe TD failed, and Richmond recovered an onside kick attempt, and struck paydirt three plays later on Green's fourth touchdown of the night, a 28-yard run.
Green ran for 137 yards on 20 carries for Richmond, and Brian Brown had 141 yards on five catches.
Lauletta was 18-of-30 passing for 369 yards, a touchdown and an interception.
Roberson was 25-for-45 passing for 370 yards, two touchdowns and an interception. The Spiders D held the Redbirds to 78 yards rushing on 26 attempts.
Coprich, the nation's second-leading rusher coming into the game, had just 30 yards on 14 carries.
Richmond outgained Illinois State 556-448.
The Spiders will play the winner of Saturday's game between #3 North Dakota State and Northern Iowa next week.