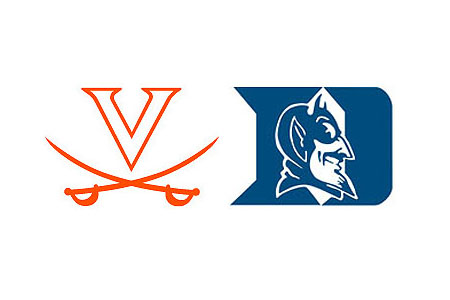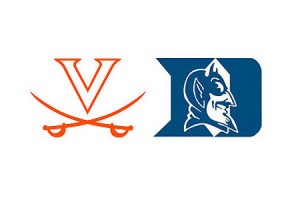 #2 Duke and #3 UVA are in prime position to land top seeds in the NCAA Tournament on Selection Sunday. But only one thing is guaranteed this week at the ACC Tournament: at least one of the two will lose a game.
It's possible, but not likely, that both could suffer losses Greensboro and still get #1 seeds. Duke (28-3) needs to beat everybody not named Virginia this week to wrap up a one. The Blue Devils will arrive at the Coliseum on an 11-game winning streak, but the blip on their resume is the pair of early ACC season losses to N.C. State and Miami, both of which are fighting for the at-large lives this week.
Duke wins the ACC Tournament, and it's probably the #2 overall seed. Duke loses before the final, or loses in the final to anyone other than UVA, and they can still get a top seed, but might need some help.
Virginia wins the ACC Tournament, and it's the #2 overall seed. The Cavs (28-2) were solid before their last-second loss at Louisville on Saturday, and are still pretty good, but like Duke the margin for error is tight.
If UVA gets to the final, win or lose, no matter the opponent, it's a #1. A loss before the final puts the 'Hoos on the edge of the one-two line, with what happens elsewhere (Villanova, Wisconsin, Arizona) determining their seed fate.
– Column by Chris Graham