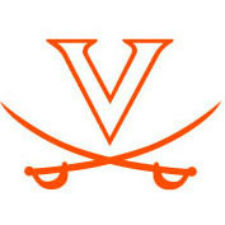 The No. 1-ranked UVa. baseball team shut out East Carolina, 4-0, Saturday afternoon in front of 3,561 spectators at Davenport Field. Three UVa pitchers combined on a seven-hitter as the Cavaliers (5-1) picked up their fifth straight victory and second shutout of the year.
UVa starting pitcher Josh Sborz (So., McLean, Va.) worked five scoreless innings, allowing three hits and three walks while striking out a career-high six batters to earn the win and improve to 2-0. David Rosenberger (So., Bethlehem, Pa.) and Connor Jones (Fr., Chesapeake, Va.) each pitched two innings of shutout relief. Since its season-opening loss, Virginia has allowed just six runs in the last five games. The bullpen has combined to record 12 2/3 straight scoreless innings.
Reid Love (0-1) tossed four innings, giving up three runs (two earned), five hits and three walks with four strikeouts in his start for east carolina (3-3). ecu had runners on base in seven of the nine innings, but UVa pitchers allowed just one runner to reach third base.
UVa also continued its strong play in the field, with another errorless performance. The Cavaliers have committed just two miscues in their six games.
The Cavaliers finished with 10 hits, with Derek Fisher (Jr., Rexmont, Pa.), Mike Papi (Jr., Tunkhannock, Pa.) and Joe McCarthy (So., Scranton, Pa.) each recording a pair of hits as well as an RBI. Papi reached base safely in four of his five plate appearances, with a single, double and two walks.
Virginia strung together three hits in scoring a pair of runs in the third inning. With one out Papi and McCarthy stroked back-to-back singles and Brandon Downes (Jr., South Plainfield, N.J.) walked to load the bases. Fisher sharply singled to left-center to bring Papi home, and Nick Howard (Jr., Olney, Md.) lifted a sacrifice fly to center to score McCarthy.
UVa's defense thwarted a potential score in the fourth inning. With one out and Luke Lowery on first base, Ben Fultz pulled a fly ball down the right-field line. McCarthy got a great jump on the ball, made a running catch near the line and in one motion threw a strike to first base to double up Lowery and end the inning.
The Cavaliers tacked on a run in the fourth inning. Daniel Pinero (Fr., Toronto, Ontario) reached on a one-out error, then stole second base with two outs and scored on a Papi double to left-center.
UVa pushed another run across in the sixth inning. The Cavaliers loaded the bases with one out on a Pinero single, Cogswell double and Papi walk, and McCarthy followed with a single to right to bring in the run.
Virginia goes for the series sweep at 1 p.m. Sunday at Davenport Field.