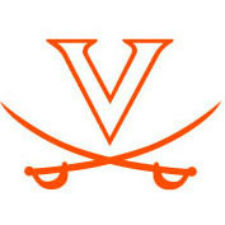 The #1 UVa. baseball team defeated Old Dominion, 7-1, Tuesday at Davenport Field. Virginia (24-4) scored its seventh straight victory after exploding for seven runs in the sixth inning in what was a scoreless game.
Virginia freshman starting pitcher Alec Bettinger (Woodbridge, Va.) was outstanding, working a career-high six innings and allowing just three hits and two walks. Bettinger (3-0) struck out a pair as he won his third straight start. He combined with Austin Young (Sr., Mechanicsville, Va.) and Kevin Doherty (So., Laytonsville, Md.) to scatter six hits.
John La Prise (So., Exton, Pa.) and Branden Cogswell (Jr., Ballston Lake, N.Y.) each had three hits for the Cavaliers, while Daniel Pinero (Fr., Toronto, Ontario) picked up the big hit of the game, a two-out, two-run single that triggered the seven-run sixth inning.
Reliever Greg Tomchick (1-1) surrendered four runs in two innings in taking the loss for Old Dominion (16-12). ODU starter Victor Diaz worked out of trouble and did not allow a run in 3 2/3 innings despite giving up seven hits and a walk. He struck out one.
Virginia left two runners on base in each of the first four innings as it struggled to get the clutch hit to break open the pitchers' duel.
The Cavaliers eventually picked up the key hits in the sixth inning, scoring seven runs after two were out. UVa loaded the bases with two outs on a Tomchick walk to Cogswell, who was the first of seven straight Cavaliers to reach base safely. Pinero then bounced a single back up the middle to score two runs.
Facing reliever Brett Harris, Mike Papi (Jr., Tunkhannock, Pa.) walked to load the bases, and Brandon Downes (Jr., South Plainfield, N.J.) singled to left to score two runs. Reigning ACC Player of the Week Joe McCarthy (So., Scranton, Pa.) then dropped a double between the left and right fielder to bring home two more. Robbie Coman (So., Lake Worth, Fla.) singled to right-center to bring in McCarthy for a 7-0 lead.
ODU broke up the shutout bid in the eighth inning. With runners on the corners and none out, Josiah Burney grounded into a 3-6-3 double play to bring in Jordan Negrini.
Virginia plays George Washington at 5 p.m. Wednesday at Davenport Field.