Sports
Washington nearly fights all the way back from 22-0 deficit, but Detroit holds on for 36-27 win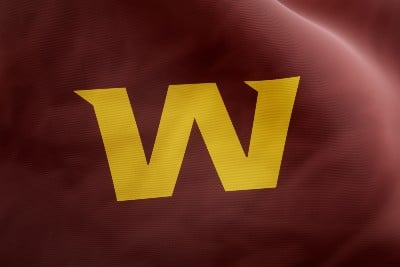 Washington rallied from a 22-0 second quarter deficit to twice make it a one-score game in the fourth quarter, but the Detroit Lions held on for a 36-27 win on Sunday.
The Commanders (1-1) didn't get a first down until the 5:50 mark of the second quarter, going three-and-out on four of their first five possessions, the other going for a strip-sack safety of QB Carson Wentz.
Washington finally got on the board on a 15-yard TD pass from Wentz to Curtis Samuel two minutes into the second half, and got the margin down to 22-15 on a TD pass from Wentz to Virginia Tech alum Logan Thomas with 2:58 to go in the third.
A De'Andre Swift 22-yard TD catch on a pass from Jared Goff got the margin back to two scores.
Antonio Gibson scored on a 1-yard run with 10:39 to go to make it 29-21 Lions.
The Commanders D could not get the stop it needed on the next Detroit series, which ended with a Goff-to-Amon-Ra Brown 11-yard TD pass that got the score to 36-21 with seven minutes left.
Washington scored on a 1-yard TD pass from Wentz to Jahan Dotson with 1:56 to go, but the extra-point try from Joey Slye, another Virginia Tech alum, was no good, keeping the margin at two scores.
The Commanders would get the ball back one more time after forcing a Lions punt, but Wentz was sacked on a fourth-and-4 with 59 seconds left to end it.
Wentz, after a slow start, finished 30-of-46 passing for 337 yards, three TDs, one INT and a 99.7 passer rating.
The Washington ground game was largely grounded, mustering 88 yards on 21 carries, led by Gibson's 28 yards on 14 tries.
Samuel had seven catches on nine targets for 78 yards for Washington.
Goff was 20-of-34 passing for 256 yards, four TDs, no INTs and a 121.7 rating for Detroit (1-1).