Local
Virginia Museum of History & Culture and The Community Foundation announce five-year partnership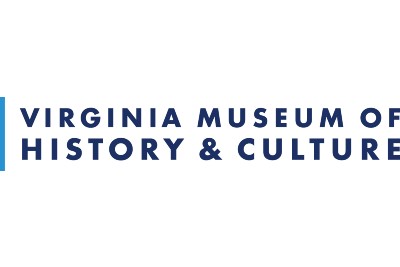 The Community Foundation for a Greater Richmond, a leading partner and advocate for philanthropy and service, and the Virginia Museum of History & Culture have revealed a five-year strategic partnership focused on new and expanded community programming.
"The Community Foundation is thrilled to partner with the Virginia Museum of History & Culture, which has doubled down on its promise to be a dynamic and inclusive museum of the future. With our depth of experience and insight into community issues, we share the museum's ongoing commitment to sharing compelling stories and engaging new audiences in conversation," said Scott Blackwell, chief community impact officer for the Community Foundation.
As active contributors to the health and prosperity of the region, the Community Foundation and VMHC are both committed to redefining what it means to be a history museum or a philanthropic institution by using this partnership as an opportunity to build on respective strengths and create a public forum in which diverse members of the community can come together and consider issues against the backdrop of culture and history.
To kick off this exciting and innovative partnership, the Community Foundation will act as a signature sponsor for the VMHC's Created Equal film series, a series of documentary films exploring diversity and equity-based themes including race, housing, environment, immigration, and more.
The Created Equal film series was originally established by the VMHC in 2013 to honor museum trustee and Virginia civil rights activist Reverend Grady Powell.
"We want to not only tell the story of Virginia, but also tell the story of Virginians," said Jamie Bosket, president, and CEO of the VMHC. "Our vision is to spark conversation, promote awareness, and be an institution that reflects all Virginians. By partnering with organizations like the Community Foundation, we will continue to share Virginia's ever-evolving story by shedding light on important issues that impact Virginians across the Commonwealth."
The series of free film screenings allow family, friends, colleagues, and neighbors to watch and discuss inspiring stories of individuals who boldly and creatively confronted social issues -offering a roadmap to more compassionate conversations and insight into how we can work together to address challenges we face today.
"Together, we hope to bring attention to issues of equity through the inspiring stories of creative, committed, and trailblazing Virginians whose experiences can help connect the lessons from our past to the opportunity we have to pave our way to a more equitable future, Blackwell said."
Guests can expect to walk away with greater context for key community issues, inspiration from people who paved the way for progress, and a connection to each other through a shared commitment to building on their momentum. Guests will also receive resources that outline how to get involved locally in the issues that are discussed.
The film series will include:
Aug. 24 – "Heard"
Oct. 12 – "These Things Can Be Done: Women's Suffrage in Virginia"
Dec. 13 – "Mending Walls"
Feb. 16 – "Raised/Razed"
For more information and details on the Created Equal film series, please visit www.virginiahistory.org/calendar.