United Mine Workers of America endorses Tim Kaine in Senate re-election bid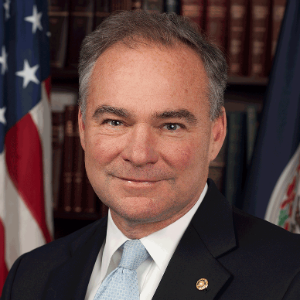 The United Mine Workers of America National Council of the Coal Miners Political Action Committee has announced its endorsement of U.S. Sen. Tim Kaine in Virginia.
"From his days as Governor, Tim Kaine has always been a good friend of active and retired miners," UMWA International President Cecil E. Roberts said. "Over the last several years in the Senate he has been a leader in our efforts to preserve health care and pensions for retired miners and their widows. Tim Kaine has repeatedly demonstrated that he is on our side throughout his career, and we are proud to be on his side in this election."
The UMWA's national political arm has endorsed in state primaries across the nation several U.S. Senators and Representatives of both political parties who have supported the union's years-long fight to preserve the benefits retired coal miners earned.
"Like Tim Kaine, these Members of Congress have continuously supported legislation that fulfills America's promise to retired coal miners, their dependents and widows," Roberts said. "We have been very clear throughout this fight that if you are with us, we are with you. This isn't a partisan issue, and we don't make endorsements on a partisan basis. This is about doing the right thing for the people who earned a secure retirement. Tim Kaine is doing that, and we are proud to stand with him."
Comments