Texas Tech: Chris Beard, Norense Odiase, Jarrett Culver preview the national title game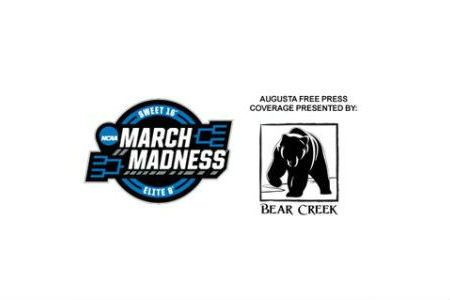 THE MODERATOR: Good afternoon, everyone. Welcome back to the main interview room. Our Texas Tech media availability session is set to begin in just a few moments. Head coach Chris Beard will join us here in the main interview room for your questions and his answers. After a few moments with Coach Beard by himself, we'll be joined by student-athletes Jarrett Culver and Norense Odiase.
We're going to start with head coach Chris Beard. We'll get to questions in just a moment. Coach, your thoughts at this time.
CHRIS BEARD: The best thing about this is just keep coaching these guys. We don't want it to end. Looking forward to today, another practice, then tomorrow more preparation, and ultimately a game.
Those of us in college basketball, when you talk about that Monday in April, it's a special day. Just so pleased to be coaching these guys on a Monday night.
Q. We always hear coaches say embracing the process, enjoy the journey. You seem to be taking that to an art form right now. How are you able to do that and still get these guys prepared to play as well as they have?
CHRIS BEARD: This is what we always do. This isn't anything new. We have a process that we believe in. It has the academic piece. It has the individual work, the shooting, the team practice, the film, the conditioning, the diet, the sleep — all those things go into our process.
But one thing we talk about from day one is just balance. I think you've got to have some kind of release. It starts with faith and family, and then ultimately the best players have a release.
I don't know Michael Jordan, but I've studied him as much as anybody, and I know he's very competitive with golf and enjoys things like that, and all the great ones do. With our guys, we talk about having balance, we talk about having fun off the court, and being serious on the court.
On this trip, we're doing the same thing. We set it up as a twofold plan. We're saying "smell the roses," has been our terminology this week, really in the whole tournament. That just means enjoying everything, but also then being us when it comes to basketball, and I think we've done that pretty well.
Q. When you were considering the Texas Tech job, talking to Kirby, I think you guys talked about alignment and making sure there was a well-resourced program. What in your mind is a well-resourced championship program, and how has it matched that the last few years?
CHRIS BEARD: When Kirby and I met, it was a real simple conversation. We just wanted to make sure we were on the same page. Our expectations were to try to compete for championships and to have the resources and the mindset and the vision to do so.
Our goal has never been to make a tournament. It's been to win the tournament. It's easy to talk about, and really, really hard to do. But that's where we started this whole thing, was just trying to have the expectations and the vision where we could be relative.
It starts by trying to be relative in the Big 12. If you can get in the top half of the Big 12 and compete, you can beat anybody once the tournament starts. That's been proven several times in recent history here.
The big thing with Kirby is and I is we shared the vision we could be relative in the Big 12, which ultimately meant we could be relative alternately.
Q. Coach, I got a two-part question. Part one, do you have an update on Tariq?
CHRIS BEARD: No.
Q. Okay. And part two, you've said all year the reason Matt Mooney and Tariq came to Tech is to play in big games in the NCAA Tournament. Their performance last night, they were both outstanding. Is that why you recruited them to Texas Tech?
CHRIS BEARD: We recruited them because they're talented players, number one. We knew they could play well in the Big 12. They both have a proven record, proven body of work, but the big thing for Tech — and I don't want to speak for those guys, we know how much we lost from last year's team with Zach and Zhaire, Justin, Tommy, Niem, and Keenan leaving. I think those guys saw the opportunity to play on the big stage but also the spot to make an impact.
Q. As you look at your starting lineup, all these guys were two stars, three stars, or in Mooney's case, not even rated coming out of high school. How has that kind of bonded this team, and specifically with Culver, how has that kind of motivated him in his career?
CHRIS BEARD: I think the ratings and the stars and all that's good for basketball, it's good for attention and stuff, but it really has no relationship between that and winning. Zhaire Smith wasn't a top 100 player. He's 16th in the Draft last year.
I think it can be a source of motivation. Every great player I've coached, I've always said, they print out that top 100. I'll put it in your locker and put in my office and put it on your wall next to your bed and go to work, and we'll see where it pans out.
With Zhaire, it not panned out pretty good after a year. With Culver, it's coming true after two. Stars are just stars. They don't mean anything once you get to work. It's about player development and working on your craft.
Steph Curry is a pretty good player, and he didn't play at a blue blood. So, I mean, I just think the star deal is one part of basketball, and we respect it, but more important, it's the work you put in.
Q. Chris, I asked Tony the same question. It sort of builds off of what Brian said. How much of building a program to get to this point is convincing people in the program, around the program, players, administrators, assistant coaches, that even though we haven't done this before, we can do this. We can get to this point.
CHRIS BEARD: That's big. That's the first step, is the vision, and then you've got to get people on board that really believe it and believe it in front of you, behind your back, believe it at 10:00 when they're out of town, on the road somewhere. Believe it in the morning, believe it when they're talking to their wife, their kid. They've got to really believe it.
Our first year at Texas Tech, we had a great team. We were just close. We lost a lot of close games, but that's when the foundation started. And then last year with Keenan and those guys, that's where it became reality, where we really thought, hey, we can play with the best teams in college basketball. We're good enough to do this. And this year's team really benefited from the culture we established year two. Vision and belief are everything.
Sometimes it comes off as a little bit of arrogance, but you've got to be willing to tell people — I've been telling people my whole life, I think we can win championships and play on the last night of the season.
The reason I say that is not arrogance, it's just belief in what we do on a day-to-day basis. I know how much our guys are on the practice floor. I know how hard our staff works. I know how we care for each other.
When you've got a group of people working collectively and you have the courage and the backbone to tell people what you think you can do, then that's when great things can happen.
Q. Coach, I know by now you've probably seen the videos of the pretty wild celebrations in Lubbock after yesterday's big win. If you're from Lubbock, you know that we can be excited, we can be rowdy. What do you think about the way they celebrated? Do you have a message for everyone going forward back home?
CHRIS BEARD: First of all, I know we have great fans at Texas Tech, and I know those students very well, and I just hate that the actions of a select few are putting Lubbock in maybe this light, but I've lived in Lubbock 13 years. I know the students. I know the people. We have core values, but sometimes just a few people will do something, and I just hate that it kind of puts that light on it.
So my message and my voice would be let's celebrate this, let's enjoy this, but let's do it in the right way, in a safe way. But I want to recognize all the people that do do that the right way. All the people that spent their hard-earned time and money to come here. Our hotel last night was electric, but it was safe and professional and just good. I did see some of those things, it didn't make me happy, but I'd like to recognize all the people that are doing it the right way. Hopefully this story isn't just those select few that made some bad decisions.
Q. Can you tell me how, since you were talking about staff the other day, you crossed paths with Max LeFevre, and if he'll be a good coach someday?
CHRIS BEARD: I appreciate you asking that. Max is my guy. I hired Max at Angelo State University at a D-II graduate assistant where he basically got his master's paid for, and that was it. He came recommended to me through some basketball people I trust. Max and I talked on the phone every day for about 40 days, a month and about 10 days.
It's one of the only times of my coaching career I've ever hired anybody kind of sight unseen. Just because of the resources at that level, I don't even think we had a face-to-face interview, but I just had a feel for Max on the phone.
Everything he said he'd do in those 40 days, he did. Coach, I'll call you at 9:30 tomorrow. 9:30 tomorrow, the phone rang. Coach, I'll send that to you via e-mail. I just had a good feel. Sometimes recruiting with players, you just have a good feel, but Max especially. He's contributed to NCAA tournaments at Angelo State. He's contributed to championships at Little Rock and Texas Tech. We've graduated every player since Max has been with us. He's a special person. He relates to the players. He's a mentor to them.
He's not in a coaching role now, but he was able to coach at Angelo State, so I've seen him in those avenues. Max is going to do whatever he chooses in college basketball. He's a rising star.
Q. Pace and space is kind of a buzzword in basketball, but when you watch your team play, you guys don't really give people a lot of space. Why is your style so effective in the college game right now?
CHRIS BEARD: Offensively or defensively?
Q. Defensively, yeah.
CHRIS BEARD: Yeah, I know. (Laughter.)
Somebody here ought to take a look at our offense the last 30 to 50 days of the season. It's all related. But no problem on the defense. No, I think just a couple years ago, people would hammer us in recruiting, talk about don't go play for Beard and those guys. It's like position-less basketball. All of a sudden, Golden State wins a couple of championships, and position-less basketball becomes the hot thing. All of a sudden, we're cool again.
We have interchangeable parts. We don't have guys who are ones, twos, threes, fours, fives defensively. We have players. That's what I learned from Coach Knight. He never understood what a one, two, three was. I really don't either. In my generation, I ask recruits all the time, what was Michael Jordan? Was he a two? No. One? In my opinion, he was the best post player in basketball with his back to the basket in his career. LeBron, what is he? He's a player.
I think defensively we have a lot of players. We're not in much position. This allows us to switch and guard different people and stuff like that. That would be one part of our defense that I think is pretty good, and we try to recruit to it.
Q. Earlier this week, you mentioned in preparing you had one week to prepare for Michigan State, and you watched every game, every news conference. Now you have a day to prepare for this game. The challenge in that?
CHRIS BEARD: It's very challenging. It's kind of a unique part of our sport, but we've been here before. We've had five one-day preps this year. I think we had three one-day preps in the Big 12, playing Saturday and then Big Monday. This year was the first time since Coach Knight was in Lubbock we had three big Mondays in Lubbock. So we just rely on that experience. I think in coaching and your preseason and your nonconference, you're trying to do everything to prepare for what could happen, and we've done that.
Sometimes we'll schedule games back to back, sometimes we'll do the one in between. So we'll just rely back on our experience. So the last thing we told the team last night is we reminded them we've been in this situation before. We show the guys kind of visibly on the board how many sessions they're going to have between bed last night and tip-off Monday, and we'll just rely on that experience.
But it's very, very difficult. No, it is kind of a staff-collaborative effort now. As you go through the tournament, you've got different guys working on different games, but now everybody in our program's working on Virginia. You know, no advantage or disadvantage either way because both teams are in it, but it is a challenge. It's different when you have a week to prepare for somebody versus one day.
Q. On that subject of preparation, any early feel about the pack line, just how to approach it, how to deal with it?
CHRIS BEARD: It's really good. It's as good as advertised. I've watched a lot of Virginia games this year just as a fan, and then from time to time we'll come in the office in the morning, and somebody will be like, man, did you see that game? 11 points in the first half last night. We'll run to the film room and watch a little tape. So I've been following this since Coach was at Washington State, just as a fan.
When I coached in Division II, we would always take like one team a year and just kind of follow their journey. So I've gone through a season before with Duke. I've gone through a season before with Michigan State. I kind of watched the season. And we did about a half a season one time with Virginia.
So, obviously, it's no secret. You've got to move the ball around. You can't just come down and make one pass and go get a basket. So I think our ability to move the ball around and get the defense shifting will be big for us.
Q. At what point does everything that everybody is saying nationally about you guys go from motivation for you guys to frustration, and do you think you guys are finally getting credit after last night's win, or are there still plenty of doubters out there?
CHRIS BEARD: We do what we call a thankful text in our program from time to time. Just go to the locker room and everybody will grab their cell phone and send a thankful text. The foundation for every championship team isn't style of play, it's not coaching, it's not players, the game changes, but I think anything any championship team ever has is a positive foundation.
To me personally, I've always thought positive foundation comes from understanding how lucky we are to be healthy, to be in this country, to be working in this game we all love. So I think one of the best things you can do is just thank somebody from your past.
It's very difficult to go out and be in a bad mood and have a bad practice if you send two thankful texts to somebody in your past. For me, a high school coach, my daughter, just anybody. And one thing I always tell the guys is, man, you've got to thank the haters too. I think maybe Jordan in his Hall of Fame speech said that — and I get great motivation from the people that tell us what we can and can't do. Just keep — don't pick us again in this game, and we'll see what happens.
Q. It seemed each one of these teams had their famous alumni in the stands cheering them on. You guys had Patrick Mahomes. What did that mean to you guys and to have him firing up the team the night before?
CHRIS BEARD: With Pat, it's personal. He's friends with these guys. Norense was at Tech playing when Pat was playing quarterback for us, so they're just friends. I've said it before, and it never gets old talking about it, Pat Mahomes is big time. It's not fake. It's not fluff. He has not forgotten where he comes from, and it's not just Tech athletics, it's the school, it's the community, it's our university. He's as good as I've ever seen in terms of not forgetting where he comes from and having a real love for Texas Tech and west Texas.
So for him to be at this game and talk to the team briefly yesterday was really, really cool, and he supported us last year too. I forget if he was in Dallas or Boston, but he was in one of those. He's been great. The only problem I have with him is we can't get him on the Fireside Chat yet, and I'm going to continue to try to do that.
Q. You talked about it a little bit earlier about everybody talks about your defense, and deservedly so, but the offense that you guys brought to the table last night, hitting 9 of your first 11 shots in the second half, the two big shots Culver hit late to clinch it. What maybe elements of your offense aren't appreciated?
CHRIS BEARD: Thank you for that question. It's all related. You can't have a good defense if your offense doesn't go hand in hand. You can't be great offensively unless your defense. I worked for Tom Penders at Texas, and we were explosive offensively, but our defense is creating turnovers, it's creating 33 percent of our offense. These great defensive teams like Virginia, this offense is contributing to the defense. It all goes hand in hand.
So I've never been a big believer of this team has this identity or this identity. It goes hand in hand. The best offensive teams in college basketball have defenses that contribute to that, and the best defenses in college basketball have offenses. It's like in football, defense has got to get some stops, and offense, you've got to keep the defense on the field a little bit. It's all kind of related.
I have a lot of confidence in our team offensively. We have great players. We can score on all three different levels. We have, in my opinion, five green light shooters on this team. We've got iso guys, and it's just been kind of a journey for us. When you've got all these new players and you have 30 days to practice — but you really don't have 30. It's another NCAA rule that's just not true. 2 of your 30 are closed-door scrimmages or exhibition games. That's 28. No coach goes hard the day before you play a game, so that's 26. And somewhere along the way, you have to have some teaching practices. So really, for us, we normally get 20 practices before we play our first game. When you've got new pieces, we get the defense going a bit ahead, and the offense takes time.
But it's always been our plan to be a good offensive team by February or March, and I think we are.
Q. Chris, another Matt and Tariq question. How are they able to adapt to your culture so quickly, and what do you see as their most important contributions to your team this year?
CHRIS BEARD: They fit in and contribute so quickly because they wanted to. I said it before, when you recruit guys, if you'll listen, the first three or four phone calls you have with the guy, if you listen more and you talk, you can tell exactly what a guy is about. A lot of times in recruiting, a guy wants to know about your roster and how many touches he can get and how many minutes and shots. There's nothing wrong with that. There's a personal part of recruiting. Everybody has a right to do that. There's a real selfishness to be great in this. You've got to find a spot that fits for you, but it's a fine line.
As coaches, you want guys that want to win, and with Matt and Tariq, it was just unbelievable recruiting.
Once they got their releases or declared themselves as grad transfers, both guys just wanted to talk about winning. All of our conversations, I kind of keep notes when I talk to guys, especially when I'm recruiting a lot of people, so I can kind of get my mind right before we have the next conversation, but I listen a lot more than I talk early on. Believe it or not. In these situations I sit up here and talk, but Matt and Tariq, all they wanted to know, man, is can we get back to the NCAA Tournament? Losing so much from last year's team, did I really believe that we could get back to this stage?
Those guys are two of the most unselfish people I ever recruited. It's not about them. I remember an early season game in November, we were coming out of the tunnel in Lubbock, and we just won a game. Looking at the stat sheet going back to the locker room because I always want to give the guys one mathematical part of the game. Tariq had only scored two baskets and gotten a couple of rebounds. Didn't play many minutes, probably a coaching mistake, and you always wonder what that locker room is going to look like when you get in there. Tariq is jumping up and down like he hit the game winner and hugging the guys that played more minutes than him. And I told Mark Adams right there, this team has got a chance. This unselfishness is not fluff, this is real.
Q. You told me that the year in the ABA was one of the most satisfying in your career. Was there a point through those jumps, D-III, D-II, that you thought this would never happen, that you'd never get back to being a Division I head coach?
CHRIS BEARD: I didn't really think about it. I didn't care. I wanted to win a National Championship. I wanted to graduate every player. I wanted to get teams better. I wanted to just fall back in love with the game. Not that I ever fell out of it, but went through that adversity and stuff.
I can honestly say that I never — just a great peace at myself. I kind of disappeared that year in the ABA. I wasn't really — no offense. I wasn't checking the Goodman blog. I really got disconnected from college basketball a little bit. Frank (Martin) and Fig (Matt Figger) and those guys were down the road at South Carolina, and I would watch games at night, but I probably got distant from talking to my college friends.
I coached the team every day. We had no rules in ABA in terms of restrictions. We would do individual workouts in the morning, team practice in the afternoon, and hang out with the players at night. It was really like a basketball vacation. I kind of lost myself in the game that year.
THE MODERATOR: We're joined by Texas Tech student-athletes Jarrett Culver and Norense Odiase. We'll take questions for the student-athletes and for Coach Beard over the next few minutes.
Q. You've taken three pretty key members of your staff from NC Central. I assume that Brian led to John led to Brandon in terms of that process. But what have those three guys, Brian Burg and those guys, what have they meant to what you guys have been able to do at Texas Tech, and in Brian's case, Little Rock?
CHRIS BEARD: Brian Burg is a rising star too. This guy is going to be a head coach sooner than later. He's the real deal. He coaches at all different levels. He knows the game. He relates to players. He's a tireless worker. He's come up the hard way. He's won wherever he's been.
People always ask me sometimes — not always, but sometimes, what do you look for in assistants? Start by, do they win? Brian's won championships everywhere he's been, and Jarrett and Norense could speak from their perspective, but — and then I just have a lot of trust with Brian Burg. I've known him for a long, long time. He recommended John Reilly to me. Brian Burg is a big piece of this story. He's special. He's deserving of a head coaching job.
THE MODERATOR: If this question isn't for the student-athletes, the next one is going to have to be.
Q. Chris, I'm wondering, you talked a lot about how you convince people to believe in your vision. You're making a National Championship. You don't have to convince people to believe that you can get here. How does that change your perspective on the program, and how could that potentially affect future recruiting for you even?
CHRIS BEARD: I don't think it will. I'll be a guy that will wake up tomorrow just to try to put ourselves in a position to win, and I'm sure when we wake up Tuesday it will be about recruiting and trying to get back.
I don't ever want to change who I am and why. I just want to be a guy who gets up every day. That's how we're wired. Me and Culver talk about that a lot. Me and Norense talk about that a lot. I don't want to speak for these guys, but we just wake up every day trying to prove that we belong again and validate everything. So I respect the question, but I don't think I'll ever change kind of how we're wired.
Q. Tomorrow's going to be the biggest game of your guys' career. You guys have played in hundreds of games in the past. What specific moment will you guys think about that will help you guys for tomorrow's big game?
NORENSE ODIASE: Really the journey. Everything that took us to get to this point, the process, the blood, sweat, and tears that got us to this moment. If you don't take the process for granted, the long road that it took to get here, the battling with your family, with your brothers to get here. That will all pay off tomorrow. We've just got to stick to the process and do what we do best.
JARRETT CULVER: Like Norense says, it's the journey. We started this summer, came together, and our chemistry just keeps growing each and every day. We're all playing for our brothers and playing for each other. We've got one last game, and it's for the National Championship.
Q. What is your definition of a tough basketball team?
CHRIS BEARD: I like the hat, man. BU. I think a toughness, obviously, it's the physical part. If you don't have that, you can't even compete at this level, but it's having the physical makeup, but then to me it's mental toughness. It really is. I think for the most part, when the ball goes up every game, teams have enough physical talent to get it done. It's just the mental part of the game.
That's why I have so much respect for Virginia. I've never seen a more mentally tough team. You think about how their season ended last year, and then to be right back here a year later, that's incredible mental toughness. They've had the two games in this year's tournament run. You've got to give yourselves a chance all the way to the end, that's mental toughness. When you have these grind-out, long possessions, that's mental toughness, the discipline they play with.
Just like with Michigan State, I said there's no way we're going to out-tough anybody. We've got to match it. I don't think we're going to out-tough Virginia's mental toughness. We've just got to match it.
Q. Chris and Norense, the things you guys have talked about, the self-sacrifice in the name of excellence. I'm wondering a couple of things. When the moratorium on the desserts and beer will end, and what effect do you think self-denial can have on the program going forward?
THE MODERATOR: Want to talk about mobile phones first?
NORENSE ODIASE: It just gives us a chance to get rest and discipline. Whenever you have great discipline, it can lead to great things. For our younger guys, even for our older guys, it's a good reminder just to keep your phone away, don't listen to distractions, things like that, and just lock in on the game plan and get rest. That's really helped us this season.
THE MODERATOR: Coach?
CHRIS BEARD: Exactly. This is just like today's world. These guys can't put their phones down. I see it with my own daughters and stuff. A lot of times a guy will put his phone down and leave it on, he thinks he's getting good rest, and you're not. Sleep is where you sleep. It's part of the process. You ask the average person how much they sleep, they don't really know. Ask Kobe Bryant how much he slept when he was an NBA player. He'll tell you to the minute.
First of all, it's just part of our process, and the cell phone keeps us from getting the sleep we need. And then just this time of year, it's human nature to read all these things about yourself, but our deal is we came here to play 80 minutes of basketball. Now we've got to down to one day of prep, and any five minutes that our guys are sitting there reading something, I'd rather them be sitting there reading something about Virginia on the video screen. So it's just simply about eliminating distractions is what it is.
Q. I asked Coach this already, but just what it meant to have Patrick Mahomes before the game kind of firing you guys up out there in the crowd. I know you guys have a bit of a history with him, so just what it's meant to have his support.
NORENSE ODIASE: Pat's a good friend of mine. For him to come speak from his heart, he riled us up, he was very excited, energized to be there with us. He's a great ambassador for Tech athletics, not only us, but other teams. So he's just been great all year for us and the other teams.
JARRETT CULVER: Just seeing what he did this year, getting the MVP, you've got the MVP of the NFL talking to your team, so it always gives us motivation and confidence, and just seeing everything he did kind of motivated us to go out. He believed in us. It's always good to have him around just talking to us, and kind of like a role model to us.
Q. For the players, I know your coach would probably say this isn't about him, but what's it been like for you to see him become kind of a breakout star in this NCAA Tournament? And what would you say has been his biggest imprint on you and the team?
NORENSE ODIASE: It's expected, honestly. You see this guy day in and day out put in work like no other. He's sickly competitive. He drives us. He drives our coaches. He pushed the standards higher, higher, higher. It's expected from the day I met him until now, he hasn't changed.
Just the mindset and the toughness that he's employed on this program, there's none other. It's deserved what he's getting right now. I know he'll really reflect on the season after Tuesday, but we have one more game to go, and I'm glad it's with him.
JARRETT CULVER: I always expected it since the first day I met him. He's a tireless worker. He brings the best out of you, no matter if you're a walk-on, the best player, coaching staff, GA, he brings the best out in you. He works hard, and he's never satisfied. He wants to win. Winning is important, and that's what it is for us. I just seen it, I expected it from him.
Q. Question for Jarrett. Last night Michigan State tried to shut you down. Luckily, you guys have a strong roster with Mooney to pick up the pace, but you're going to play another strong offensive team tomorrow night. How are you going to try to get some of those open looks?
JARRETT CULVER: Yeah, Michigan State did great, showed us how great of a team we are. To show us how great of a team we are, we've got a lot of pieces to our team. I know the coaching staff is going to have me ready to play tomorrow. I'm just going to study the film and do what I can tomorrow.
THE MODERATOR: We want to thank Coach Beard and Jarrett and Norense for joining us here in the main interview room. Want to wish them all the best of luck for tomorrow night.

Augusta Free Press coverage of the 2019 postseason is presented by Bear Creek. Serving Waynesboro, Charlottesville, Harrisonburg and surrounding communities, Bear Creek provides a hassle-free process to help homeowners create outdoor living spaces that bring people together. Schedule a consultation at BearCreek.co.
Comments