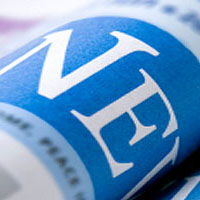 On Friday, Aug. 28, from 10-11:30 a.m., you can explore the history and legacy of the South River Lumber Railroad and its Climax locomotives along the Blue Ridge Parkway, then hike the reclaimed rail-bed at the Yankee Horse Overlook with your presenters and guides, Peter Hamel, Ridge District Interpreter, and JR Elliott, member of the Friends of the Blue Ridge Parkway, Humpback Rocks Chapter.
Invented in 1893, the small, geared Climax locomotive created opportunities for logging companies to traverse the steep slopes of the Blue Ridge.  The Railroad also provided communication and transportation of goods for the residents of these remote mountain communities.
With the subsequent creation of public lands in the 1930's, the Blue Ridge Parkway planners utilized sections of the old Railroad.Interested participants should meet at the Whetstone Ridge office at MP 29 for a quick talk and then drive to Yankee Horse Overlook at MP 34 for a short walk on the old rail-bed.
All programs are free and open to the public.