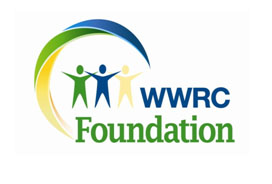 The Woodrow Wilson Rehabilitation Center Foundation elected new officers and board members at a recent meeting.
Officers for 2012 include Emmett Toms Jr. of Waynesboro as president, Thomas Jorgensen of Greenwood as vice-president, Kathy Jencks of Fishersville as treasurer, Charles Frank Hilton of Harrisonburg as secretary, and Hiawatha Nicely Jr. of Daleville as past-president.
New board members include Pamela Cobler of Martinsville, Thomas "Andy" Matherly of Waynesboro, Kim Metje of Staunton, G. Leonard Pittman, Jr. of Fishersville, and Michelle Taylor Ruebush of Verona.  New ex-officio board members include Wendell L. Coleman of Fishersville.
Chartered in 1960, the WWRC Foundation has raises funds to support the Woodrow Wilson Rehabilitation Center. The Foundation's recent efforts include helping to create an accessible nature trail, providing an exercise physiologist for campus Fitness Center, and recognizing outstanding students with awards.
The WWRC is a national leader in the field of medical and vocational rehabilitation and has assisted more than 70,000 Virginians transition to employment and independence.
For additional information or to make a charitable gift, call 540-332-7452 or visit www.wwrcf.org.